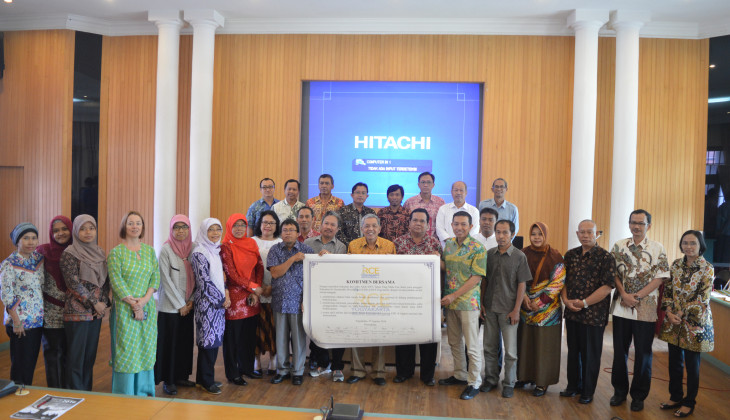 The Global Regional Center of Expertise (RCE) Conference that started in 2006 is a forum to bring together stakeholders on sustainable development from government, communities, industry, NGOs, international organisations and academics to discus strategies for achieving a sustainable future. This year UGM hosts the 10th Global RCE Conference to be held from 22-25 November.
"RCE is a network of individuals, organisations, or institutions engaging in formal, informal, or non-formal education, to deliver sustainable education to local and regional communities," said Head of Technology Development, SMEs and RCE of LPPM UGM, Dr. Puji Astuti, S.Si., M.Sc., Apt.
Introducing RCE Yogyakarta and promoting Global RCE Conference to representatives from universities, communities, and government agencies in Yogyakarta on Friday (26/8) in Multimedia Room UGM, she invited stakeholders to play a role in building the society, particularly through education.
UGM Vice-Rector for Research and Community Service, Prof. Dr. Suratman, M.Sc., emphasised the importance of sparking the spirit for working collectively in a characteristically Indonesian way to build the world's future, saying, "For the future, we have to have government, academics, professionals, NGOs, industry, and investors working together for Education for Sustainable Development (ESD)," he said.
As a manifestation of this cooperation, stakeholders will be signing a joint commitment which states that their readiness to give education in ESD and take action to mobilise the nation as it moves forward to a sustainable life.