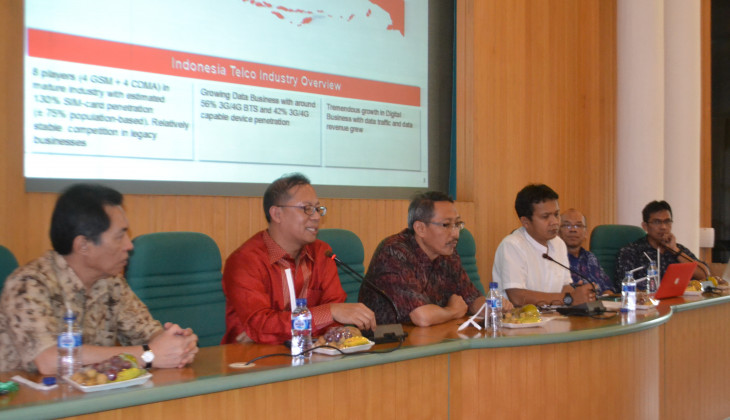 Telecommunication industry in Indonesia has grown rapidly, through celullar phone operators, even telecommunication network coverage is almost available in all regions of the country. Internet coverage, however, is very low due to the unequality in telecommunication infrastructures.
"Internet coverage is just 34 percent, distribution of users 78.5 percent in Java and Sumatera," said telecommunication observer from Faculty of Engineering UGM, Ir. Lukito Edi Nugroho, Ph.D., in a discussion themed Strategy to Build Telecommunication Infrastructure for Equal Development, held in the Multimedia Room UGM on Friday (26/8).
In Lukito's views, acceleration of telecommunication infrastructure can boost internet coverage. Government, state enterprises, and private sector need to work together. He said, "Telecommunication operators are currently more on services business instead of infrastructure." Lukito suggested the companies can follow Google by creating google loon or facebook by designing a drone to improve internet services in remote areas.
Dr. Hendri Saparini, commissioner of PT Telkom Indonesia, admitted the low figure due to the limited number of people to be serviced. Infrastructure network is done more by state enterprises with very low contribution from private companies. "As a matter of fact, infrastructure can be built by private sector and state enterprises, not just the government," she said.
Electrical Engineering and Informatics lecturer from ITB, Dr. Ridwan Effendi, saw there is the problem of the unwillingness of private operator to build BTS network in all regions. During this time, they build the BTS only in densely populated areas that give financial benefits to them. "The operators ought to have the same responsibility," he said.