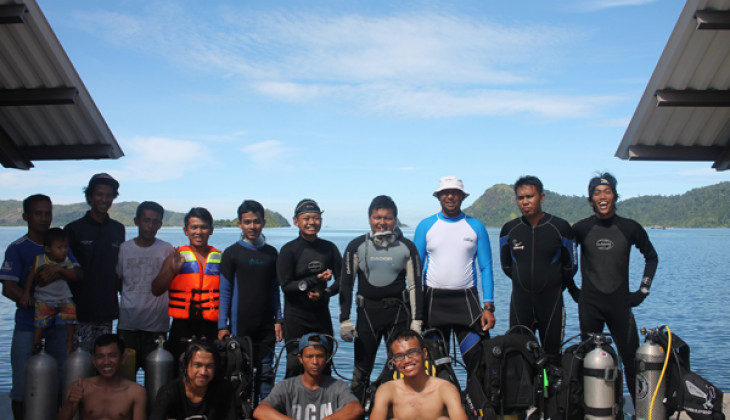 The Boelongan team from Universitas Gadjah Mada (UGM) has won the Tokyo Tech Indonesian Commitment Award (TICA) 2016. TICA is an annual scientific paper writing competition for Indonesian graduate students organised by the Indonesian Students Association (PPI) at the Tokyo Institute of Technology (PPI Tokodai), supported by the Indonesian Embassy in Japan.
The team wrote the paper titled MV Boelongan Nederland: Concept of Shipwreck Management based on Sustainable Tourism. The members were Sultan Kurnia AB, Umat Hanif Al–Faruqy, Dwi Kurnia Sandy, Hafizhuddin, Wastu Hari Prasetya Muhammad, Muslim Dimas Khoiru and Fadli Rozamuri.
Sultan said at the TICA this time they raised the theme of Better Place for Our Legacy. The competition has three categories: science and engineering, management and social, and creativity enhancement.
"We were happy to win the social and management category after a rigorous selection," he said on Monday (29/8) on campus.
Sultan explained that in the competition they had to go through a selection for the abstract, full paper, essay, and an interview via skype with the jurors. Having won the category, they are invited to attend the series of TICA 2016 events at the Tokyo Institute of Technology from 29 September to 4 October 2016. The Boelongan team will now go on to present its research and participate in sustainable development seminars.
The winning paper will also be presented at the 2nd International Academic Conference on Tourism from 28-30 September 2016 in Yogyakarta. The paper that was created during the Student Creativity Programme has also won a book writing competition run by Balai Peletarian Cagar Budaya (BPCB) Batusangkar and became the finalist in the poster competition run by National GeoSeminar.