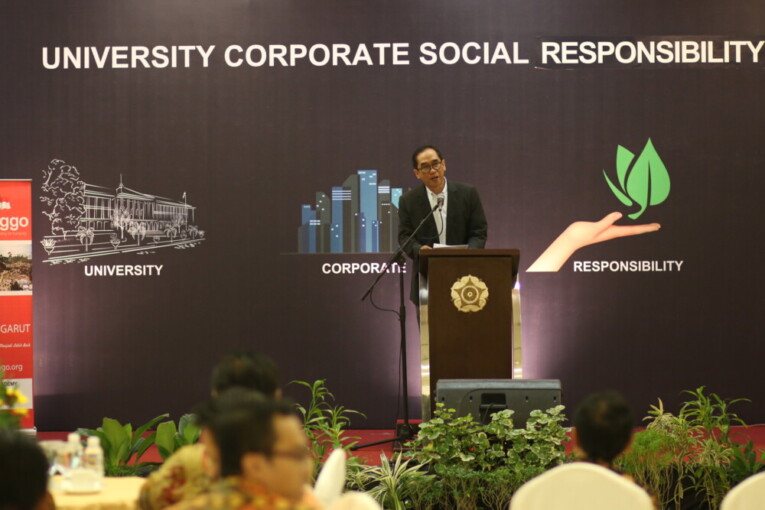 UGM hosts the University Corporate Social Responsibility and Innovator Forum on Saturday (24/9) in the Grha Sabha Pramana Auditorium UGM as part of the UGM Expo 2016 event.
"We're hosting the University Corporate Social Responsibility and Innovator Forum to enhance cooperations and produce innovations that can benefit the society," said Vice-Rector of UGM for Cooperation and Alumni, Dr. Paripurna Sugarda, S.H., M.Hum., LL.M, opening the event.
According to UGM Director of Business Development and Incubation, Dr. Hargo Utomo, MBA, universities have important roles to sustain community empowerment projects.
"Social responsibility is one pillar of the university, hence, CSR implementation has to be combined with the concept of community enhancement of the university," he said.
He explained the need for a change of CSR principle that acts as a merely social event, to change from cost-centric activites to social investment so that community may develop their own potential.
"The biggest challenge today is how to make social action into social investment. CSR has to serve more than a charity," said Hargo.
Therefore, UGM would downstream its academic resarch through collaborations with partners under the combination of concept pf enterprise development and community empowerment. University, industry, and government can meet this mission and become the driving force for social change.
The event was attended by companies and government agencies as well as researchers and students. The University Corporate Social Responsibility and Innovator Forum was well responded by the attending guests by making use of collaboration opportunities for research development.