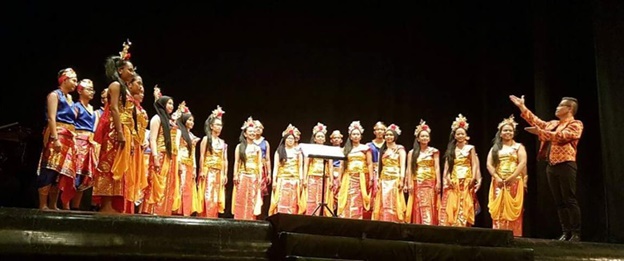 Faculty of Dentistry UGM hosts another National Dental Health Month in cooperation with Unilever Indonesia, Association of Indonesian Dentists (PDGI) and Association of Faculty of Dentistry Indonesia (AFDOKGI) from 29 September – 1 October.
"With the theme Know and Prevent Bad Habit Relating to Child Dental Health, we want to remind parents on the importance of knowing and preventing bad habits that have bad effects on child's dental and oral health," said Head of Professional Relationship Oral Care of Unilever Indonesia, drg. Ratu Mirah Afifah, in a press conference on Thursday (29/9). Educational activities for children are held, using interesting media such as cartoons, to promote preventive measures against oral and dental health.
Dental and oral diseases in children, according to drg. Sri Kuswandari, M.S., Sp.KGA, Ph.D., Head of Child Dental Health Department of Prof. Soedomo Dental and Oral Hospital, were often caused by bad habits such as using pacifiers and keeping food in the mouth.
"One of these bad habits is parents giving drinks to their child to be suckled through a bottle dummy that makes the child dependent on it. The practice is okay as long as it is time wise. If not, it will affect the dental structure as well," she said.
She recommends the use of bottles to be limited to 2 or 3 years of age, Another bad habit is to keep the food in the mouth for long that can affect the Ph balance in the mouth and future dental problems.
The event at UGM targets as many as 1,000 visitors with 250 being children. As many as 145 dentists and residents, 145 co-ass students and 110 students were prepared to give related services.
"We invite the people of Yogyakarta to make use the event at UGM Dental and Oral Hospital that gives promotive, preventive, and curative treatment. We hope the community would understand the importance of maintaining dental and oral health," said the Dean of Faculty of Dentistry UGM and Chairman of AFDOKGI, drg. Erwan Sugiatno, M.S., Sp.Pros(K), PhD.