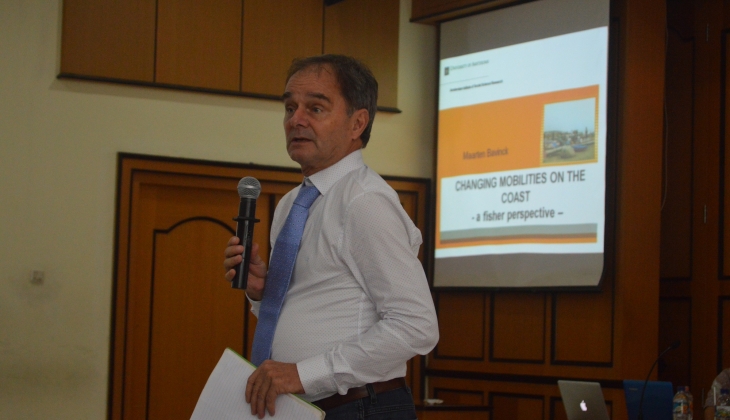 Fisheries are old source of livelihoods. There are 33,000 of species in the world and fisheries employ as many as 38 fishermen in the world. As a comparison, in Indonesia there are 2.4 million and 1 million fishermen in India.

"The problem is fisheries changing mobilities affect ecology, economy and social aspects," said Prof. Dr. Marteen Bavinck, in the Auditorium of Faculty of Geography UGM on Tuesday (4/10).

Giving a general lecture at UGM, the University of Amsterdam professor revealed the changing mobilities in fisheries. Speaking to students of UGM, Marteen Bavinck explained the history of fisheries in the world.
Marteen Bavinck saw that there had been a revolution in fisheries in the 1880s with the integration of international markets and increased exports, as well as post-harvest improvements.
Revolution and globalisation in fisheries also emerged that made the sector high investment whilst governments and international agencies drafted new fisheries laws. On the other hand, conflict between big and small investors emerged, not to mention environment crisis.

Marteen emphasised law and social mobilities have changed the face of world fisheries. Even so, there are still many things to sustain in the sector.
"Coasts and fisheries are important social and economic capitals, so we should give more attention to these mobilities for a longer term. It is here that the role of the young people is crucial," said Marteen Bavinck.