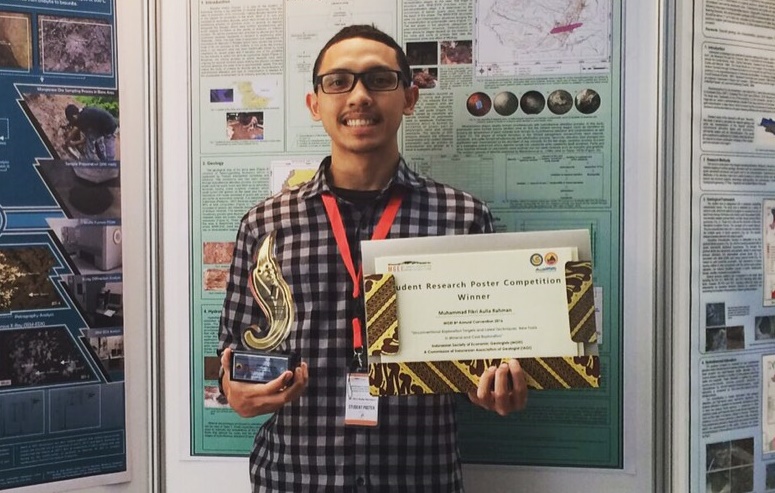 Universitas Gadjah Mada students have once again, made national achievements. This time, three Geology students won Student Research Poster Competition (SRPC) to mark the 8th anniversary of Economic Geology Indonesia Society in Bandung, 5-6 October 2016. The UGM students surprisingly won all the first, second, and third prizes.
Muhammad Fikri Aulia Rahman (class of 2012) came out as the first winner, Dian Yessy Fatimah (class of 2011), second winner, and Renaldi Suhendra (class of 2012) third winner, beating 19 participants from other Indonesian universities that joined the competition, including Padjadjaran University, Institut Teknologi Bandung, Universitas Trisakti, Universitas Hasanuddin, Institut Teknologi Adhi Tama Surabaya, Sekolah Tinggi Tambang Nasional, and UPN Veteran Yogyakarta.
"My initial target was to only get selected to participate in Bandung. I didn't expect to be the first winner," Fikri said on Tuesday (13/10), adding that the abstract selection was tough.
Renaldi also expresed his excitement to be able to make UGM proud. He believed that UGM can compete in research. Similarly, Yessy hoped their research would be useful for the exploration of economic geology for the future. She considered that good science is one that directly benefits the wider public, nation and state, and companies.
"We hope that from this research, something can be contributed to the mining industry in Indonesia," said Yessy.