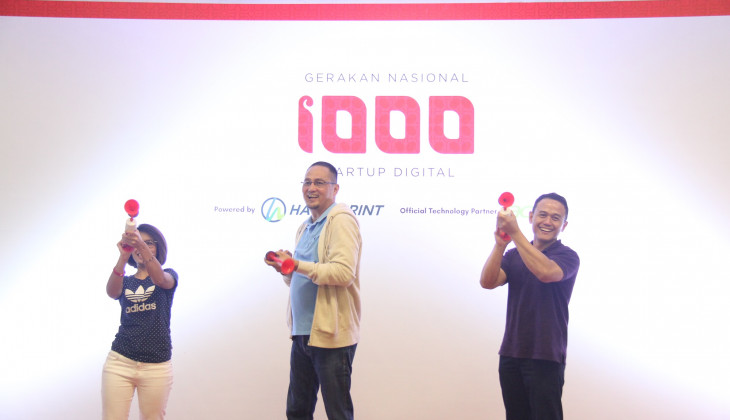 The National 1000 Startup Digital movement has reached its third stage, which is the Hackathon. After the previous stages, Ignation and Workshop, as many as 31 teams went through to the Hackathon where they will create a prototype stemming from their ideas. The participants will have mentors who are startup professionals, namely Lutvi Rosyady (Head of Product, GO-Jek), Fadli Wilihandarwo (CEO, Pasienia), Guntur Sarwohadi (Head Of Mentor of Inovative Academy), Yogi (Head of Product Pixmix), and more. The Hackathon will run on Saturday (22/10) in Grha Sabha Pramana UGM.
In the Hackathon a new method, Hacksprint, is made that can validate products created by the participants. Participants will make products ready for use by users and validated in terms of market.
"During the Hacksprint method, Minimum Variable Product (MVP) has been determined and validated, and that is important," said Fadli Wilihandarwo, mentor for product and design of Hackathon.
In the Hackathon several teams will be formed that consists of members with different skills. There will be Hipster (graphic designer expert), Hacker (developer), and Hustler(marketing).
Each team will make a prototype where they have to undergo several phases such as warming up, starting, acceleration, sketching, constant speed and deceleration. The participants will have to understand the business validation and model to ensure a continuing digital startup. "At the end of Hacksprint, participants will present their product prototype to the jury," said Fadli.
The panel of juries consists of Alamanda Santika (Chief Activist, FemaleDev), Ario Rajasa (Founder, Tees.co.id), and Hiro Wardhana (CEO, Cordeinc). The teams that are selected in the hacksprint will go to Bootcamp that focuses on "go-to-market strategy" until the launch to consumers.