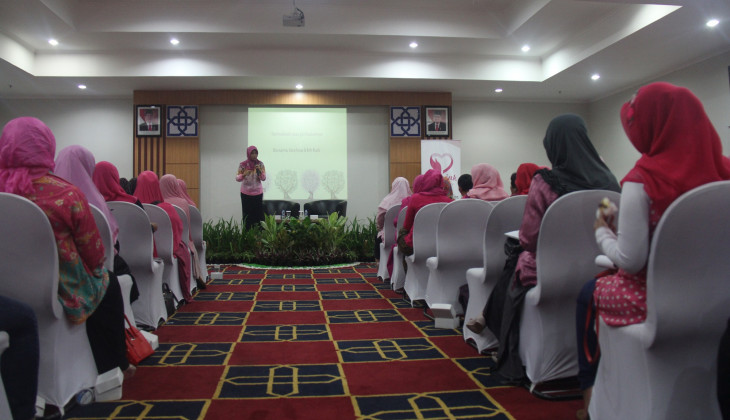 A mother class event was organised on Sunday (30/10) at the Jogja International Hospital (JIH), carrying the theme Cancer in Women, inviting speakers from among professionals, dr. Mardiah Suci H, Ph.D., Sp.PD., KHOM., (UGM Faculty of Medicine), Ambar (physiotherapist), and Love Pink community.
Against the background of Breast Cancer Day in October, the event ran with explanations from dr. Mardiah on breast, cervical and ovarian cancer. She called on participants to care more to their health, giving preventive steps and treatment for cancer in women.
"We have to be paying more attention to the body, early detection is the best way to prevent cancer," said dr. Mardiah.
Further ways are to undergo treatment if already diagnosed. If the doctor has suggested for further medication, this needs to be done to make life better. "The last thing is to live healthy in everyday activities," said dr. Mardiah.
The Love Pink community that attended the event shared the story to survive after diagnosed with cancer. The community has the vision to be at the frontlines to support cancer survivors.