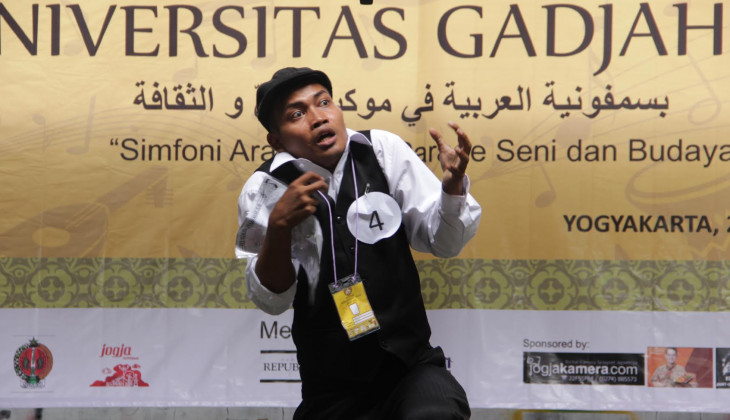 Alumni association of Arabic Literature (HIMABA) study programme of Universitas Gadjah Mada (UGM) hosts Arabic Cultural Festival for four days from 28-31 October at Faculty of Cultural Sciences UGM.
Event public affairs officer, Sekar Ayu, said the festival was to introduce and promote the Arabic culture to the general public. It was held every two years and been started since 2012. This time it raised the theme of Arab Symphony in Arts and Culture Parade.
"This festival is expected to make the Arab culture more popular among the society," he said on Monday (31/10) at the Faculty.
The Festival is filled with competitions for students and the public, which include story telling, debating, reporter speech, Arabic talent, calligraphy, aand Koran reading. There were also bazaars.