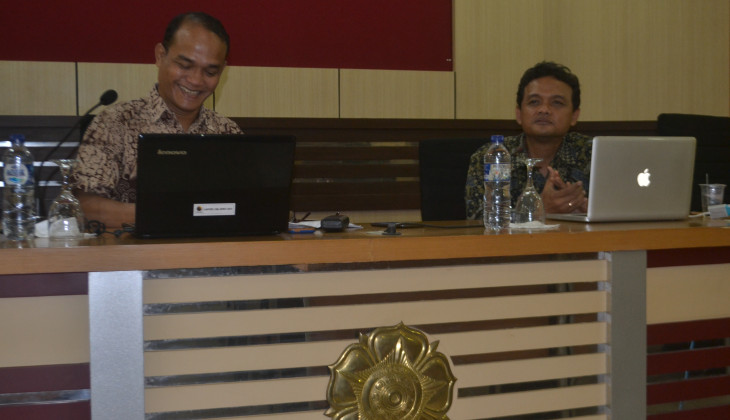 Economist from UGM, Dr. Rimawan Pradiptyo, proposed that the government would not only sanction illegal retributions at the public sector but also private sector. Rimawan assessed that these are no less severe than in the public sector. It is, however, difficult to bring the perpetrators to court on anti-corruption laws.
"In private sector, corruption practices are worse, even unlimited," Rimawan said in a seminar titled Illegal Retributions Issues in Joko Widodo Government, held at the Policy Studies programme UGM on Friday (4/11).
One example, said Rimawan, was those done by people who illegally asked for retributions for parking on public areas, such as roads and sidewalks. "Perpetrators of this illegal retribution are hoodlums, who cannot be brought to court as there is not regulation for that matter yet," he said.
In public sector, the rampant illegal retributions are permits, school entrance, staff recruitment, staff transfer, logistics and transportation. Not all has been touched by the law.
On the questions of discretion done by regional leaders, Rimawan said discretion can be done if there is no clear regulation available. "Discretion is allowed as long as the phenomena has not been regulated," he said.
On economy, he said discretion can be done if the state is in the risk of monetary crisis. While on private groups, the funds from private parties have to be reported to the state financial report to make responsibility clear. "All has to go to the state budget so they can be held responsible," he said.