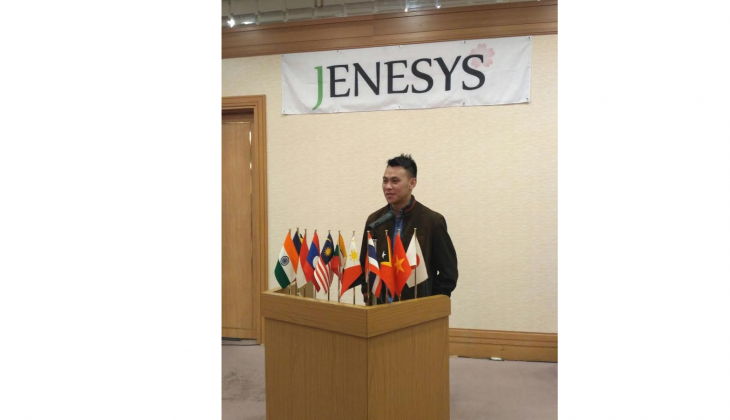 Social and Political Sciences graduate students of Universitas Gadjah Mada (UGM), Harsen Roy Tampomuri, S.IP., had the chance to represent Indonesia in the ASEAN-Japan East Asia Network of Exchange and Youths (ASEAN-JENESYS) programme. For nine days from 24 October-1 November 2016, Harsen learned to study in the Sakura country.
With other 18 representatives from Indonesia, Harsen underwent a series of activities conducted by Japanese government and Japan International Cooperation Center (JICE), including on education and culture. They visited a number of research centres, museums, and cultural heritage, companies, and interact with the Japanese local people.
Harsen said ASEAN-JENESYS was launched by the Japanese government to build solidarity among East and South East Asia. This year it raised the theme "Economics: Economic Partnership, Trade and Investment".
"I was happy and thankful that I'd been trusted to join the ASEAN-JENESYS 2016," he said on Friday (11/11).
This year Indonesia sent up to 19 participants from among students, ministry's staff, and banking staff. The participation is expected to create cooperation between the young generation as future leaders among East and South East Asian countries.
At the end of the programme of ASEAN-JENESYS, all participants discussed their action plans when they return to their country of origin. One of those is to enhance cooperation with Japan in terms of economy, politics, social-cultural and other sectors.
"Cooperations would come not only in the form of Government to Government but also People to People cooperations," he said.