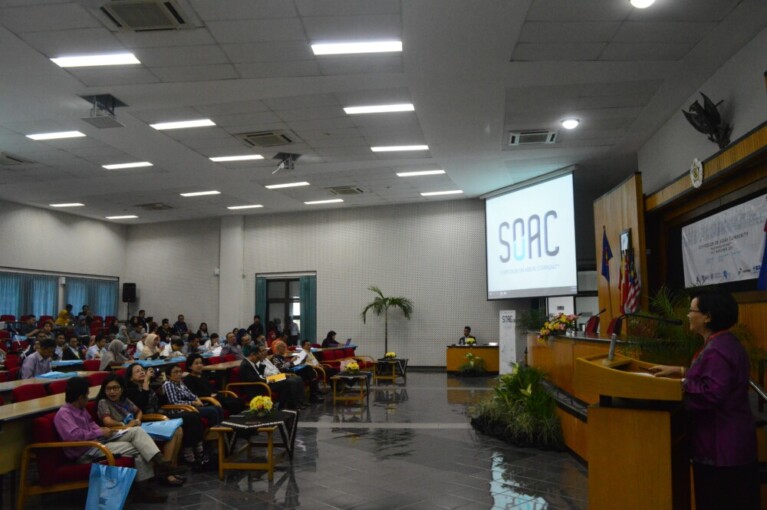 UGM's Centre for Southeast Asia Social Studies (PSSAT) hosted the Symposium on ASEAN Community (SOAC) at UGM Graduate School on Wednesday (16/11). The event was opened by the Director of PSSAT, Dr.phil. Hermin Indah Wahyuni.
The Symposium discussed hope and anxiety facing the ASEAN Community. It presented speakers such as Prof. Agus Pramusinto and Dr. Ida Rochani Adi (UGM), Jose Antonio Morato Tavares (ASEAN Director General for Cooperation), and Prof. Hikmahanto Juwana (law professor from UI).
The symposium reflected on the ASEAN Community that has last for one year. It also discussed the role and impact of ICT to the ASEAN Community, social and political transformation in ASEAN, as well as economic empowerment for ASEAN welfare.
After the panel discussion there was student forum that was joined by ASEAN students from Vietnam, Laos, Thailand, Singapore, and Indonesia. In this Forum the students discussed their role and function in ASEAN Community. It is expected that the students can contribute ideas to build the Community further.
The whole symposium is expected to give solutions to Indonesia. In closing Hermin said, "We would like to appreciate the participation of everyone for the success of this event."