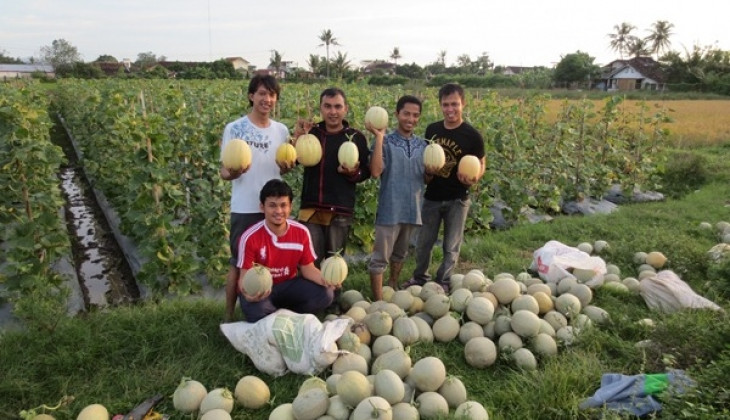 Communication Forum for Indonesian Agricultural Universities (FKPTPI) is a forum to link and match agricultural graduates. But to produce specification and number of graduates will depend on each university.
This was said by Dean of Faculty of Agriculture UGM as well as chairman of FKPTPI, Dr. Jamhari, S.P., M.P., in a national seminar themed Quality Improvement of Agricultural Universities to Produce Professional Human Resource with Global Competitiveness at Faculty of Agriculture UGM in collaboration with FKPTPI from 22 - 23 November 2016.

Jamhari said at the Auditorium Prof. Harjono Danoesastro at the Faculty on Tuesday (22/11) that Indonesian universities are not yet accustomed to sharing excellences. In terms of commodities, there are 500 commodities of excellence in Indonesia that are under the supervision of Agricultural Ministry. Jamhari believes that all the 500commodities cannot be handled by one agricultural university.
"But I believe that all 500 commodities will strengthen all if resources to handle them are open. We need to adjust to our individual strength whether in HR, infrastructure, laboratory, etc," he said.
So, the FKPTPI became the forum to see the excellence of each university. On the other hand, the Higher Learning Ministry, Agricultural Ministry, Manpower Ministry and Rural Affairs Ministry also need to boost HR industry in universities to be able to generate graduates that rely on their specifications.
Rector of UGM, Prof. Ir. Dwikorita Karnawati, M.Sc., Ph.D ., welcomed the seminar that invited 90 universities. It is expected to trigger the spirit of the young generation to work on agricultural field. Back in year 1960, as high as 85 percent of Indonesian population worked in agriculture, but today the figure is down to half of it with around 45% living in rural areas as of 2015.
"This means that in only 50 years, there has been urbanisation. While in fact, our strength lies in rural areas," said she. On the field, tha majority of workers are women of 40-50 years of age.
"This is an illustration of what has happened in Indonesia. How can we progress if the young people are unwilling to work on the paddyfields. This is obviously a homework for us, to encourage the young generation to love our agriculture," she said.