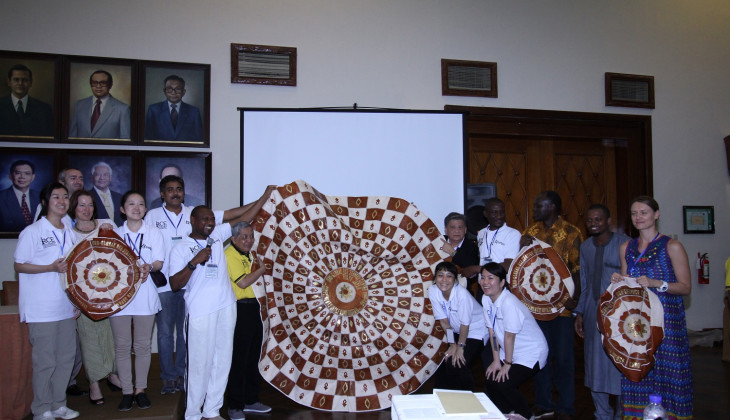 The 10th Global Regional Centres of Expertise on Education for Sustainable Development (RCE on ESD) was officially closed on Friday (25/11) in Yogyakarta by Senior Research Fellow of UNU-IAS, Prof. Mario Tabucanon.
Prof. Mario appreciated the conference that has brought members together. "We really appreciate the host and international committee for the success of the RCE this year. RCE is important not only for this region but also international communities," said Prof. Mario.
UGM Vice-Rector for Research and Community Service, Prof. Dr. Suratman, expressed his pride for the event as it was important to establish a better future. "Let's sustain the earth, the life, for a better generation," said Suratman.
RCE is a regional network of institutions and individuals that are committed in advancing education to build a sustainable future. Participants come from cities, society, government, industry, NGOs, international organisations, and academics from all over the world.
In line with the 2015 agenda, RCE is committed to accelerating and generating ESD by applying Global Action Programme (GAP) on ESD. It is expected that Sustainable Development Goals (SDGs) can be realised under this programme.