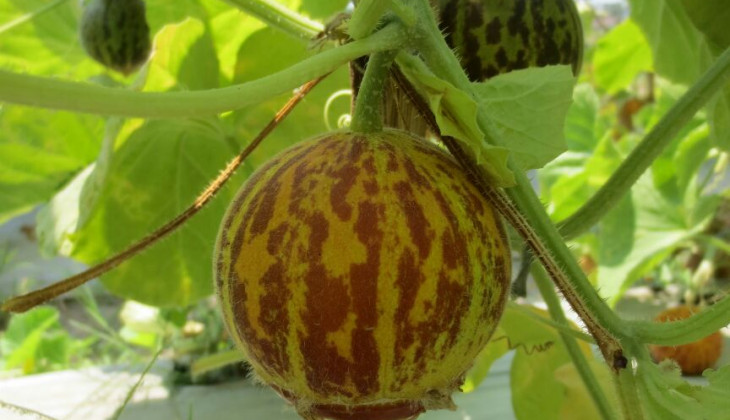 Dengue fever is still the main health problem in Indonesia. Health Ministry recorded as high as 8,487 cases occuring in January-February 2016, causing 108 fatalities.
Concerned with this condition, researchers from Genetics Laboratory of Faculty of Biology UGM tried to make a breakthrough by developing raw drug ingredients to eradicate dengue fever.

"Faculty of Biology UGM have developed melons that are potential for mosquito repellent, which is Gama Melon Parfum," said Dean of Faculty of Biology UGM, Dr. Budi Setiyadi Daryono, M.Agr.Sc., on Wednesday (7/12) at the Faculty.

Gama Melon Parfum is a new melon cultivar weighing 200-350 gram. It emits fragrance but has bitter taste with unique peels.

Gama Melon Parfum contains high flavonoid and terpenoid that are able to kill mosquito larvae. The high volatile content also makes the fruit fragrant which keeps the mosquito away.

Effectivity test of extract of Gama Melon Parfum on dengue fever gave results that the average percentage of protection against mosquito from peel extract and fruit are 95.61 and 99.35.

"This proves that Gama Melon Parfum is very potential to be developed as anti-mosquito lotion or alternatives to abate," said Budi Daryono.

Budi Daryono affirmed that Faculty of Biology UGM encourages research and innovation that are beneficial to society, industry and national interest.

"We continue to boost research and Faculty of Biology to be Innovative Faculty as well as centre of excellence in using tropical biodiversities," he said.