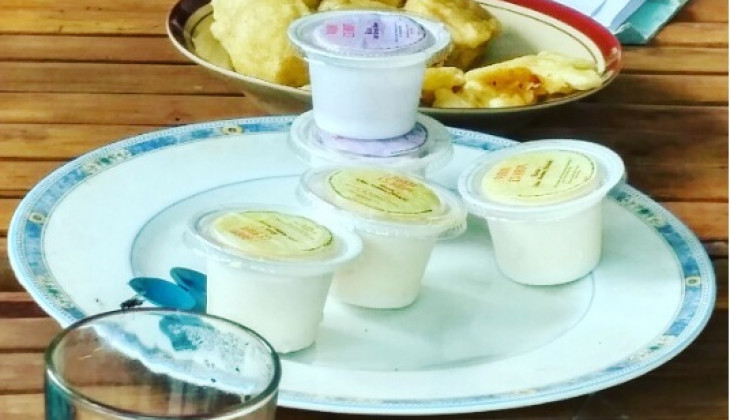 Faculty of Animal Sciences UGM did a community service at the Purwobinangun village in Sleman regency for developing a milk agroindustry village.
Prof. Dr. Indratiningsih, S.U., field supervisor, said milk agroindustry covers an array of products such as ice cream, yoghurt, pasteurised milk, and cheese. But priority needs to be made to develop the products that are more in demand.
"Prioritising the products of milk will give added value to farmers and small business. Also, the farmers need to be trained by experts on milk processing industry," said Indratiningsih at the Faculty on Friday (6/1).
Indratiningsih said the residents of Purwobinangun had potential to build the agroindustry village. Three groups of farmers raise ± 400 goats that can produce 70 litres of milk per day while another group raising cows can produce up to 300 litres per day.
"The dairy business is an intensive labour business that recruits enough human resource as well as mobilises the economy," she said.
By making milk product diversification, the Faculty of Animal Sciences motivates the human resource there to process milk independently. The farmers are shown samples of milk products, given training and equipment loans.
"The Faculty of Animal Sciences UGM helps promote and market the milk products, which come in the form of Purri ice cream, Purri milk pasteurised milk, yoghurt, and milk sticks," said Indratiningsih.

Indratiningsih is optimistic with the potential of the Purwobinangun village for goat milk diversification. With support from the local government, experts, and adopting local wisdom, the milk products will receive positive responses from the market, "Especially for ice cream that is combined with cassava and pumpkin as well as milk sticks," she concluded.