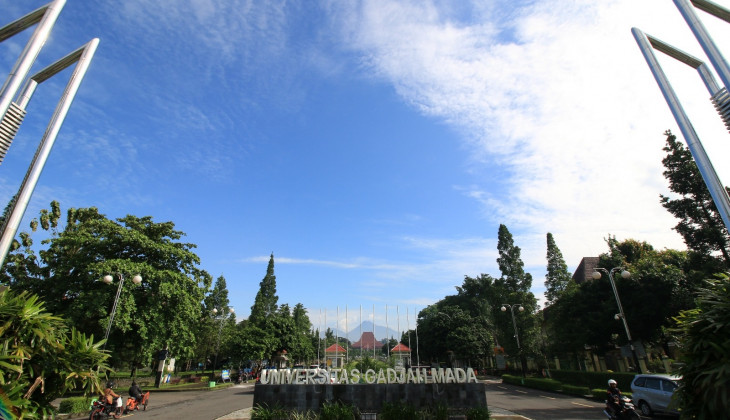 To support UGM as a world class university of excellence, in 2017 UGM will increase cooperation in education and research, especially in UGM areas of excellence. One of the cooperations is by bringing lecturers from world leading universities to teach or do research with UGM for a certain period of time.
"Lecturer exchange is very interesting because we will learn what knowledge is trending internationally and we know what we can utilise for the development of science in Indonesia," said Vice-Rector of UGM for Human Resource and Assets, Prof. Dr. Ir. Budi Santoso Wignyosukarto, Dip.HE, on Thursday (12/1) at UGM Main Office.
UGM Office of Quality Assurance recorded, he cited, there are 310 international lecturers that give services to UGM both in education and research. They are represented at UGM under various schemes, for example double degree, exchange, research programme, collaboration between universities, or on sabbatical leave. As such, with the increasing collaboration made by UGM with a number of institutions, the possibility for increase in the number of international lecturers is rising, too.
"We have teaching industry programme and research centres of excellence, so today our research collaboration with universities and industry overseas is progressing. So, we would be able to have more international lecturers coming to UGM," he said.
On that occasion, Budi emphasised that international lecturers that teach or do research at UGM presently or that will be presented in the future are not permanent lecturers who are recruited and paid by UGM itself, but those are invited under a cooperation which is mentioned above.
"As a matter of fact, the lecturers that we wish to invite are like the one that has last for some time here. We're not inviting lecturers to be permanent ones at UGM, rather we utilise the cooperations that have already been in place here, which are really in a great number," he said.
UGM Vice-Rector for Academic and Student Affairs, Prof. dr. Iwan Dwiprahasto, M.Med.Sc., Ph.D., similarly said that the increased number of international lecturers was thanks to the research and collaboration with various universities abroad. Iwan further dismissed the notion that UGM would recruit plenty of international lecturers this year.
"(We're) Not recruiting them. From what sources would we pay them with? So, those international lecturers are actually paid by UGM partners," he asserted.
Iwan explained UGM continued to improve the education quality to the best world level and the international lecturers will add to the knowledge of the students and maximise academic activities at UGM. Related to quality improvement, he mentioned some measures that are already taken by UGM. Apart from inviting international lecturers to teach and supervise masters and doctoral students, UGM will also enhance cooperation through Memorandum of Understanding (MoU) agreements and increase double degree programme with various overseas universities.