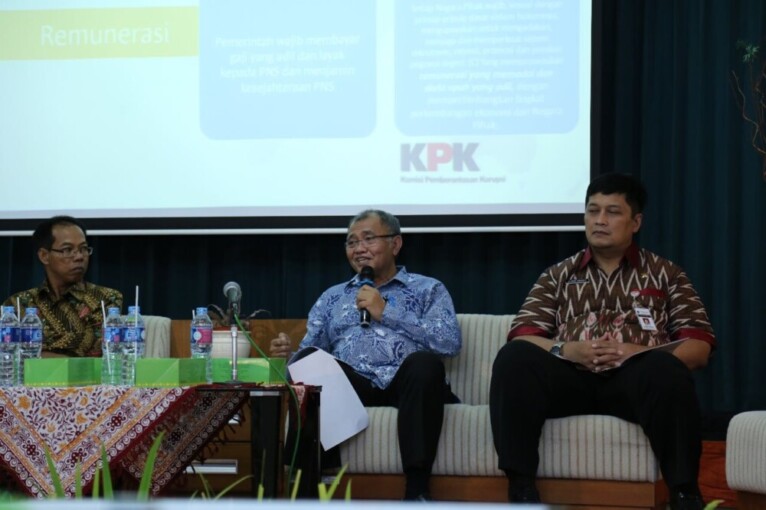 Government will encourage research in social and cultural sciences through the establishment of social science and technology centre of excellence at each university. Up to this time, there are more research outcomes in applicative products than social research. "This is a challenge to us to conduct social research at many universities," said Director General for Institutional Affairs in the Research, Technology Ministry, Dr. Totok Prasetyo, in the International Conference Indonesian Forum on Asian Studies (IIFAS) titled Borderless Communitites and Nations with Borders:Challenges of Globalization in Magister Management auditorium at UGM on Wednesday (8/2).
Totok said his office planned to disburse grants for social research among lecturers and students. "We encourage the young people to do more social research. As we know, there are 65 percent of students studying social sciences while only 35 percent science and technology," he said.
The grant for social research, according to Totok, is expected to multiply social and cultural research, especially in Asian studies.
The centre of excellence aims at increasing the quality of higher learning. He mentioned the number of universities in Indonesia at 4,450 but only two UI and ITB made it to Top 500 in the world. "Only two universities are among the Top 500, UGM just got very close to it as it stood at 501," he said.
Head of UGM Centre for Southeast Asian studies, Dr. Hermin Indah Wahyuni, said the IIFAS conference is an annual forum that discusses social developments locally or internationally. "This conference is committed to providing sharing knowledge forum which is open and critical to interpret globalisation phenomenon," she said.
The international conference is attended by 383 participants from the Philippines, Japan, India, the U.S., Australia,Taiwan, Netherlands, Malaysia, UK., and Myanmar.