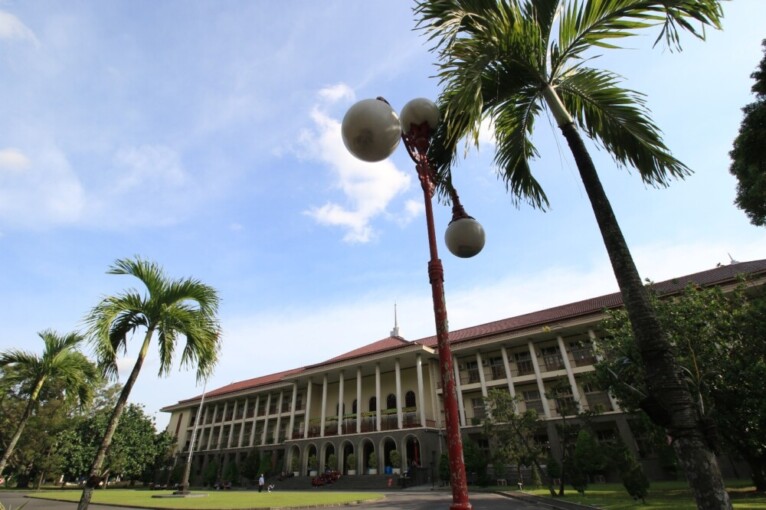 In Javanese culture, regulating the society is likened to playing Javanese traditional orchestra. If one instrument is played on a song, each of other instruments would produce different sounds of their own.
Here lies the importance of the presence of a manager (drummer in the orchestra). When the drummer beat the drums according to the chords, all would follow suit. Despite the different sounds and ways to produce them, the key is in the hands of the manager.
"The drummer in the village level is equalised with village chief. They may not be educated well, but they are created by God," said Sigit Isrutiyanto, S.Sn, village chief of Towangsan village in Ganti Warno district, Klaten regency, Central Java in a discussion on the thoughts of Pancasila themed Building the Village based on Pancasila Values, on Tuesday (7/3) at UGM Centre of Pancasila Studies.
Sigit Isrutiyanto believed that one who understands and scrutinises Pancasila will become someone with a noble character. In Javanese concept, this has its own order and rules.
"On the level of noble character, the figure is just a handful to find. If described on the complexities of village level with 3,000 residents, I would try to include the value of Pancasila, especially after the regional elections because there's the potential for conflicts or tensions due to the fight for power," he said.
On implementing the value of Pancasila, Sigit Isrutiyanto uses the shadow puppet (wayang) media as it is the media that is commonly used for interaction and harmony among the residents.
Head of Centre for Pancasila Studies, Dr. Heri Santoso, said the nation was suffering from a disease, but not all feels it. "This discussion is expected to help explain the nation's problems, particularly in the village," he said.