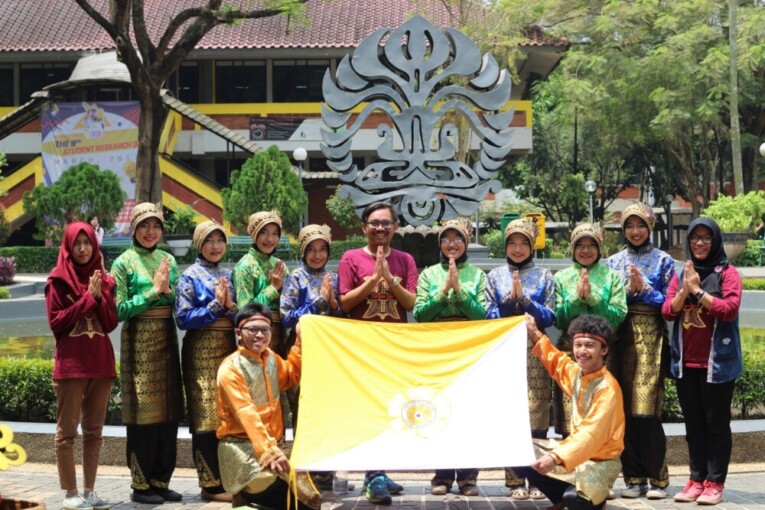 Students Delegates of Department of Health Nutrition, Faculty of Medicine, Universitas Gadjah Mada (UGM) made achievements in a national nutrition competition. In the competition which was held by Universitas Diponegoro in Semarang, Central Java, on March 19, 2017, UGM contingent succeeded becoming the grand winner of the SCIFI-NEUTRON competition.
The chairman of UGM team delegates, Prinanda Radiatus, said UGM Team won all categories of the competition. There were 5 categories, namely Scientific Paper, Nutrition Olympiad, Poster Competition, Mifflin Competition, and Dietetic Contest.
"We are so proud of UGM Team to be able to maintain the winner position of this national competition," said Prinanda on Monday (20/3) at Faculty of Medicine UGM.
Nanda said the competition was attended by 80 participants from many universities in Indonesia. Meanwhile, Faculty of Medicine UGM sent 2 teams for poster competition, 1 team for scientific paper, 1 team for dietetic contest, and 5 people for Nutrition Olympiad.
The UGM team which consisted of Evita Yulianti, Ivana Noor Farida, and Titi Nurmawati became the first winner of Scientific Paper category, while the first winner and third winner of Nutrition Olympiad were achieved by Fitri Fathonah Pamungkas and Novita Vidianti, respectively. Then, the team which consisted of Prinanda Radiatus, Rosa Pinanda Fitasari, and Novita Vidianti became the first winner of Poster Competition.
Meanwhile, the team which consisted of Lala Sri Fadila, Aprilia Ayu Sholihati N., Arin Novia Lutfinanda, Muhammad Nabil Ar Ridho, and Risa Peranata became runner up of Mifflin Competition. Then, the other team which consisted of Stevany Titin, Kinanthi Pratiwi Safitriani, and Ratna Kusuma Ningrum achieved the first winner position of Dietetic Contest.
"We would like to say thanks to our study program, faculty, and all parties who had supported us until we could made these achievements. We hope these achievements can be the triggers for us to make other achievements in the future," he added.