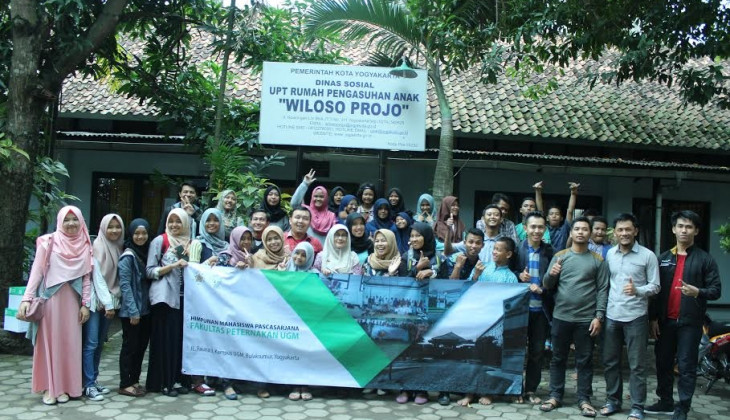 Association of Animal Sciences Students of Universitas Gadjah Mada (UGM) visited Wiloso Projo orphanage in Yogyakarta as part of community service on Saturday (18/03). They did a nutrient campaign where they educated the orphans on the benefits of animal husbandry products.
The visit was welcomed by the orphanage's executives. Umi said they appreciated the effort to educate and motivate the children. "Hopefully, with this programme, the children here are more motivated to develop and plan their future," Umi said.
Enthusiasm is clearly seen in the face of the children who are mostly at junior high schools. They all mingled and joined the games event organised by the UGM students. One of them, Amelia Putri, said she was very excited and appreciating the visit.
Muhammad Dani, event coordinator, said it was important to give understanding since early on to children on the benefits of having animal protein in order to develop a smart generation.
Labib Abdillah, one of the UGM students, said there were still many people who do not yet know the benefits of products of animal husbandry. So, a continuous attempt is needed to promote the nutrient benefits in those products to children since the start.
"Milk, meat, and eggs are very important to supply the need of protein for the body, so the right consumption is essential, especially for school children so that they would become smart people," he said.
Chairman of the Association, Muhsin Al Anas, said he hoped there would be long term relations between Faculty of Animal science and Wiloso Projo orphanage. Moreover, follow -ups need to be done to extend UGM relations with society.
"Here we learn not to only be smart on campus but also among society," he said.
The campaign was closed with book delivery to the library of Wiloso Projo orphanage.