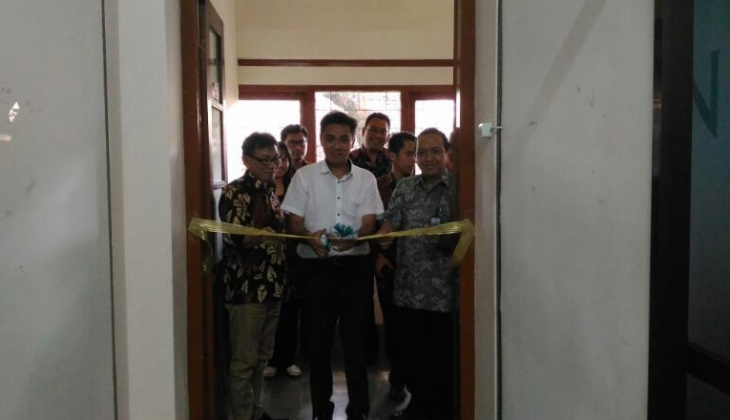 UGM Vocational School installed Test English for Vocational Students (TEVocS) Laboratory on Friday (7/4) which was signed by the ribbon cutting by Dean of Vocational School, Wikan Sakarinto, S.T., M.Sc., Ph.D. and the laboratory visit.
According to Wikan Sakarinto, the existence of an English Test laboratory to measure vocational students skill is essential in the middle of this globalization era.
"English competency is essential and it will become one of graduation requirements for UGM Vocational School students. By mastering a foreign language, particularly English, vocational graduates will not only become workers but also leaders," said Wikan.
Wikan said the existence of TEVocS laboratory is targetted to help Vocational students. Moreover, it is also expected to help vocational schools in Yogyakarta and Indonesia.
"We will keep developing and it is expected to be performed via online in the future. Even it provides TOEFL Test facility, we do not prohibit our students from taking a TOEFL Test at other institutions," he added.
Meanwhile, Ir. Hotma Prawoto Sulistyadi, M.T., IP.MD., the Person in Charge (PIC) for the laboratory, said Vocational School UGM had been planning to establish an English Test laboratory for a long time. The existence of TEVocS is expected to facilitate Vocational students in conducting TOEFL Test. The laboratory provides 20 computers for doing TOEFL Test.
"15 computers are ready to use, while the rest are stand-by. TEVocS Laboratory conducts TOEFL Test 6 until 7 times per day and it facilitates not only listening but also speaking. We deliver our gratitude to Indonesian National Bank (BNI) which had provided us these facilities," said Hotma.