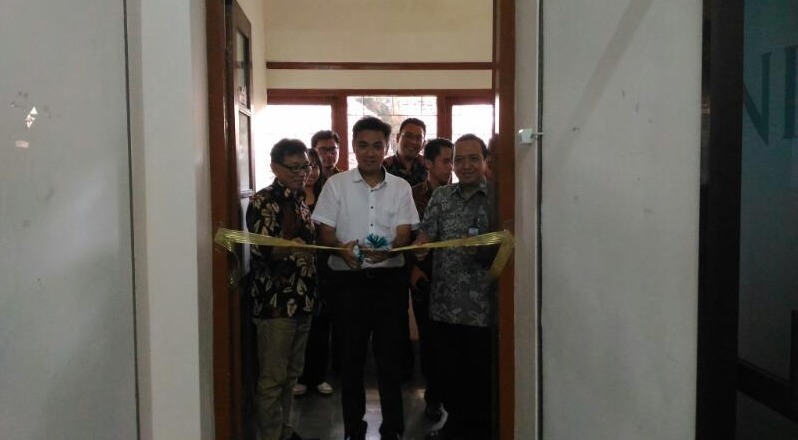 Management of Regional-Owned Enterprise is demanded to work professionally due to its strategic role in increasing economy and regional income. However, it is difficult to realize because of several factors, including the absence of legal certainty which regulates Regional-Owned Enterprise.
"All this while, Regional-Owned Enterprise has no strong basic law. It is just regulated in Constitution Number 5 in 1962 about Regional Enterprise. Unfortunately, this constitution had been erased in this autonomy era and has yet to be replaced," said Vice Head of Indonesian Regional-Owned Enterprise Cooperation, Fahmi Akbar Idris on Monday (10/4) at Faculty of Social Science and Political Science UGM.
In the seminar entitled Realizing Professionalism in Regional-Owned Enterprise Management, Fahmi hopes there will be a constitution which regulates Regional-Owned Enterprise as soon as possible. In 2008, there was a National Legislation Program which formulated Bill regarding Regional-Owned Enterprise but there is no follow-up until now.
Richo Andi Wibowo, Ph.D., Lecturer of Administrative Law Faculty of Law UGM, said there are many directors of Regional-Owned Enterprise who caught in corruption cases. Several cases were a bribe, while the others are still debated by public expert and law expert whether they involve in corruption cases or not. Therefore, the existing laws have to be cleared and strengthened through judicial review.
Economics Observer from Universitas Islam Indonesia (Indonesia Islamic University), Suwarsono Muhammad, M.A. said it needs innovation such as normalizing the abnormal regulations to reduce corruption cases in Regional-Owned Enterprise.
Many rule traps and ineffectiveness of business judgment rule by law enforcers make both State-Owned and Regional-Owned Enterprises hard to find professionals who want to lead the enterprises. Business judgment rule is a legal principle that makes directors immune from liability to the corporation when making business decisions. Unfortunately, this principle is often ignored by the law enforcer due to a certain political interest.
Meanwhile, Public Policies Observer of Faculty of Social Science and Political Science UGM, Dr. Gabriel Lele said there is a clash of values in Regional-Owned Enterprise management which has two problematic values, they are from service aspect and market demand.
Gabriel said Regional-Owned Enterprise aims to increase regional economy. As a public institution, it is bound by contract with the society and government. However, it is also expected to gain profits from its enterprise.