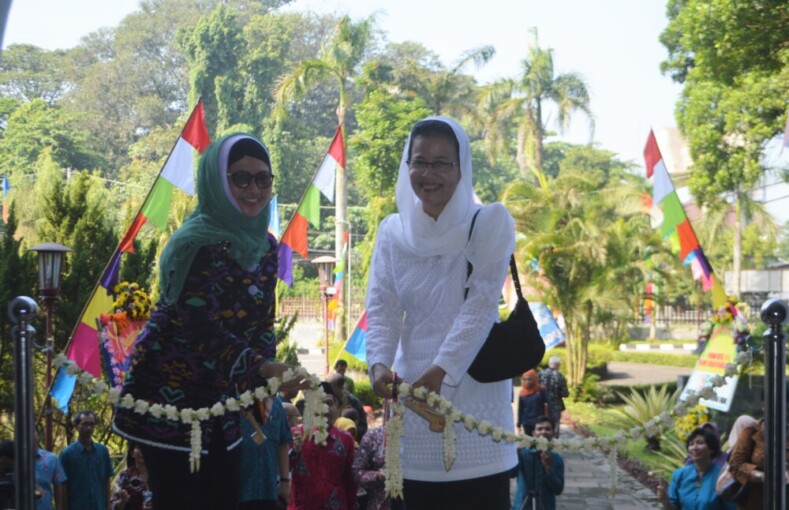 Graduate School of Universitas Gadjah Mada (UGM) have been reformulating their organization which resulted in the alteration of Graduate School UGM into Cross-Disciplines Graduate School which organizes several Science Schools.
"Cross-Disciplines Graduate School will organize study programs or science subjects which are strategic for the nation. It is expected to help encourage the nation's progress in order to be self-sufficient and competitive," said Dean of the School, Prof. Dr. Siti Malkhamah, M.Sc., Ph.D., on the campus on Monday (17/4) after opening the Open House in the series of its 34th Anniversary event.
Therefore, Cross-Disciplines Graduate School collaborating with the university and academic senate will reformulate various study programs into Science School. The existing study programs will be classified into science group. The establishment of the Science School is expected to strengthen their communication, cooperation, as well as development.
"The strategic study for its development is still defined by looking at the recent and future map of Indonesian need and potential," he added.
Chairperson of the 34th Anniversary Committe, Ratna Noviani, Ph.D., said this anniversary is a form of self-reflection for Cross-Disciplines Graduate School UGM as the part of the university. It is demanded to be the locomotive in the development of the cross-disciplines post-graduate school in Indonesia.
"This anniversary becomes a moment to improve the cross-disciplines post-graduate school UGM in order to give more contributions both nationally and globally," said Ratna.
The Cross-Disciplines Graduate School has 13 master study programs, 10 doctoral study programs, and 10 interest study programs. This development aims to be a stronger foundation for the cross-disciplines subject in Indonesia.