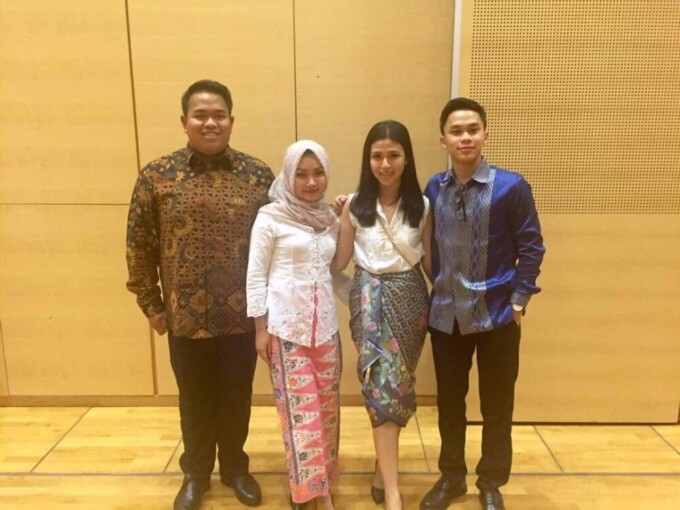 Students of Universitas Gadjah Mada (UGM) earned two Honorable Mentions awards in the 24th Willem C. Vis International Commercial Arbitration Moot in Vienna, Austria. The competition was held from April 7 until 14, 2017, attended by as many as 340 teams from various universities in the world.
The team, which consisted of Ardhitia Prawira Rusyadi, Rininta Ayunina, Fidelia Yemima Jabanto, and Randy Abirawa, succeeded in achieving Honorable Mention Team title. Also, Rininta Ayunina earned an Honorable Mention Oralist title after getting into the top 40 out of 1,200 oralists in the competition.
Randy said the 24th Willem C. Vis International Commercial Arbitration Moot is the biggest and most prestigious international arbitration competition in the world. The participants were required to solve international trading disputes.
"We are proud of achieving two awards in this prestigious competition," said Randy on Friday (21/4) at Faculty of Law UGM.
Randy said his team also succeeded in joining the top 64 teams in the competition. This achievement is the first of its kind for UGM delegates since 2012 in this annual international arbitration competition in Austria.
Randy and his team had plenty of experiences by attending the competition which will be beneficial for them in facing the job market in the future. Moreover, they also enhanced their knowledge regarding the legal approach which is used in arbitration and how to solve trading disputes among nations.