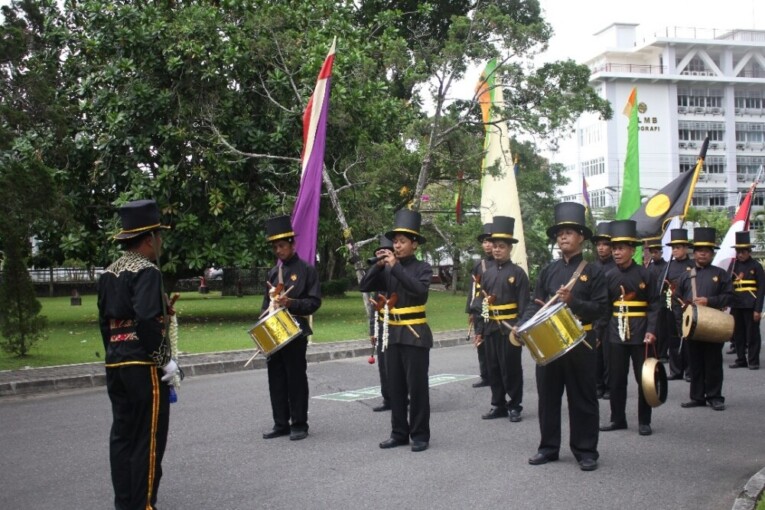 Universitas Gadjah Mada Residence has once again organised Cultural Festival. Now the annual event has the theme Cultural Harmony toward the Glory of Indonesia. It is part of the programme for the development of lifeskills of students that inhabit the UGM Residence. The Festival ran on Sunday (30/4) in Grha Sabha Pramana UGM.
Cultural Festival 2017 started with a cultural procession where participants were wearing their traditional outfits from Balairung Hall to Grha Sabha Pramana. They quite attracted the attention of onlookers and passers-by.
One participant, Desti Wahyuningrum from Cilacap city, said she appreciated the holding of the event because, "the Festival can be the forum for introducing the many cultures from around Indonesia," said Desti.
Cultural Festival 2017 also showcased cultural exhibitions and traditional games that were presented by UGM students from many regions across the country. Music, dance and fashion shows were performed by each of them to share the rich cultures to each others.
"Hopefully, with this festival we can get to know people from other cultural backgrounds better," said another participant, Ida Ayu Sarasija.
UGM Vice-Rector for Academic and Student Affairs, Prof. dr. Iwan Dwiprahasto, M.Med.Sc., Ph.D., expressed his admiration on the spirit of the students who got on with the parade despite the rains.
"I hope with this festival, the young generation would love, understand, and acknowledge as well as adopt their own cultures," he said.