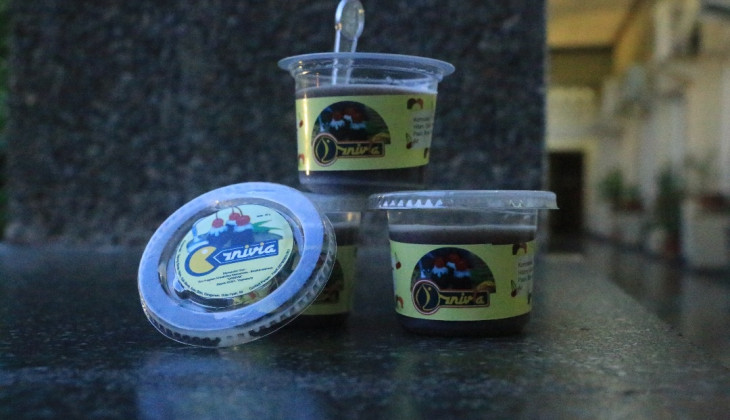 Almost everyone loves snacks, but not everyone pays attention to the effect of consuming a certain food. The effect may come in the form of obesity. This issue has inspired a group of students of Universitas Gadjah Mada to make a snack, Ornivia, which is safe to consume without fearing of gaining weight.
The students are Ashif Hujjatul Islami (Agribusiness), Hanifatun Na'imah (Food Technology), Maria Olivia Widjaya (Food Technology), Abdurrahman Hanif (Veterinary Sciences) and Ilham Satria R.P. (Chemistry) who joined the student Creativity Programme for Entrepreneurship.
Ornivia snack is made from organic black rice which is rich in fibre and antioxidant. The low glychemic index in the black rice also makes the snack able to reduce the potential for obesity in consumers. Ornivia uses natural sweetener, stevia, which contains lower calories but are sweeter by 200-300 folds than the sweetness of sugar cane.
"The positive thing about this snack is that it is made from ingredients that are safe to consume whilst not causing obesity," said Ashif on Friday (2/6).
Ornivia is packed into cups which sells Rp2,500-Rp3,000 each . It also comes in instant packages that can be prepared just by adding boiled water. The price of the instant product is Rp12,000, which makes 9-10 cups. As a newcomer, Ornivia is proven to be safe to eat for people.
"The instant Ornivia that is wrapped in alumunium foil makes is transportable to all parts of Indonesia," said Hanif.