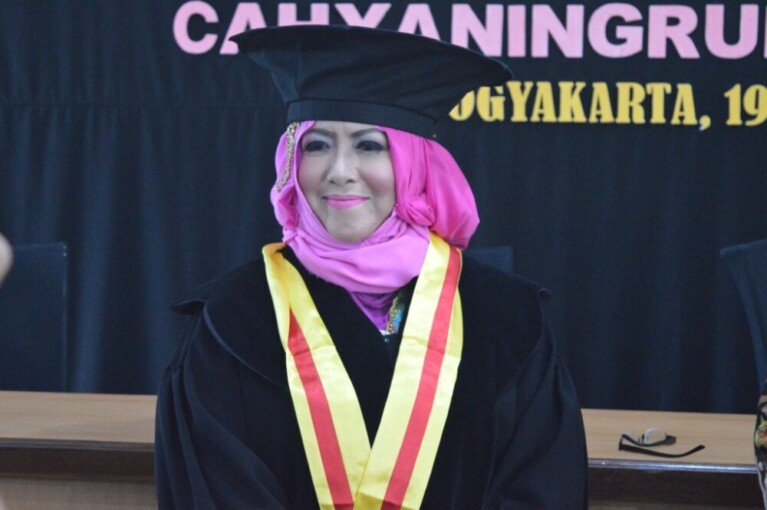 Mining operation is one of the factors that increases deforestation in Indonesia. However, forest destruction rate due to the mining operation is not known for certain.
Heri Sunuprapto, a researcher at Forest Area Conservation Centre for Region XV Gorontalo, Directorate General of Forestry and Environmental Management, said the utilization of remote sensing data particularly the medium spatial resolution optical satellite is very potential to provide spatial data, including mining in forest area. This remote sensing data can provide mining spatial data in the form of multi-resolution at various scale levels. Moreover, it can present the development of the mining area from time to time.
"Landsat satellite has been recording the earth continuously in long term which makes it suitable for monitoring forest area and the environment, but it lacks in spatial resolution," said Sunu on Tuesday (20/6) during an open examination for doctoral programme at Faculty of Geography UGM.
Looking at that condition, Sunu said it requires sharpening method exploration and thematic information extraction to encourage the monitoring and evaluation of mining activities in forest area. By identifying gold mining area using spatial analysis based on Landsat satellite in forest area in Pohuwanto District, Gorontalo, Sunu obtained several findings, including interpretation method by field observation, proved to be the right strategy that can enhance the image interpretation capability.
"Interpretation using field observation strategy is able to detect and identify the activities in the community gold mining area in the forest with an accuracy of 60-70 percent," he added.
This research shows the image fusion method is one of spatial sharpening methods that can enhance the convenience in image interpretation. Meanwhile, the Landsat image spatial sharpening using modified IHS image fusion method is proven to be able to increase the accuracy of the mining area identification and its detail quality as well as enhance the convenience in image interpretation.
Sunu said based on the observation result, there are various types of mining in the society. Each type shows the way to mine and it is implemented in a certain land facets, while the spatial pattern analysis shows that the spatial distribution pattern of the community gold mining location in the forest research area has groups pattern.
"The spatial distribution pattern of the community gold mining is affected by several variables, including the distance between mining area and river, the function of forest area, and the type of rock," he added.