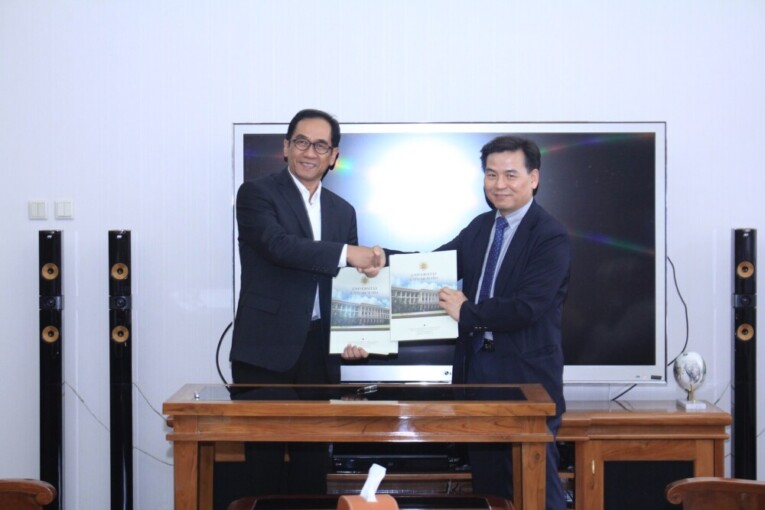 Universitas Gadjah Mada keeps strengthening cooperation with various foreign universities. This time, the cooperation is built between UGM and Korea Maritime and Ocean University. Those two universities agreed to sign Memorandum of Understanding (MoU) on the academic sector. The signing of MoU was done on Tuesday (1/8) in UGM Rector's office by the Vice Rector of Cooperation and Alumni from UGM, Dr. Paripurna, S.H., M.Hum., LL.M. and the Dean of College Engineering from Korea Maritime and Ocean University, Prof. Deog-Hee DOH.
There are many points that are agreed by UGM and Korea Maritime and Ocean University on academic and educational sectors, including the cooperation in exchange programme for faculty members, students, researchers, and administration staff. The two universities also agree to perform academic cooperation regarding collaborative research, lecturers, and conferences on sectors that become their interests. Moreover, the two parties also agree to exchange information and academic materials.
Paripurna hopes the cooperation between the two universities can run for a long time and encourage the establishment of science techno park in maritime sector. It will support the development of research and study at the university in maritime sector.
"We hope this cooperation can increase the UGM capability in maritime and marine sectors, remembering the huge resources potential that is owned by Indonesia," said Paripurna.