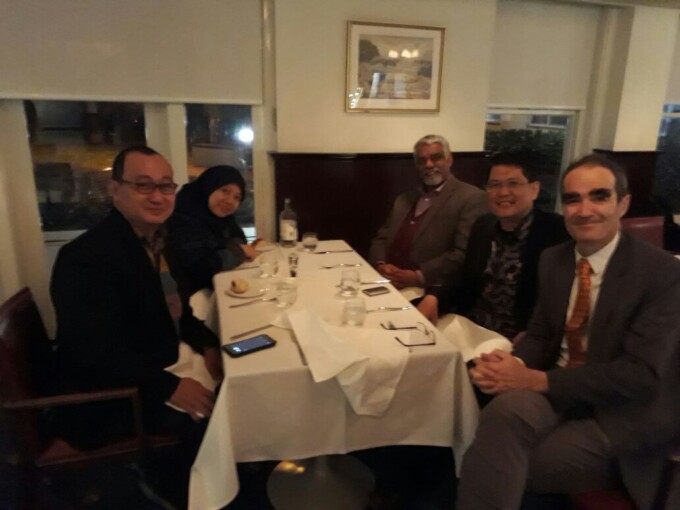 Faculty of Biology UGM strengthens cooperation with Australia National University (ANU). The two parties agree to strengthen the cooperation in education and research sector.
This was raised in the visit of delegation of Faculty of Biology UGM to ANU from August 3 until 4, 2017. The UGM delegation was led by the Dean, Dr. Budi Setiadi Daryono, M.Agr.Sc., assisted by Vice Dean of Academic and Students Affairs, Dr. Rina Sri Kasiamdari, M.Sc., as well as Vice Dean of Research, Community Services, and Cooperation, Dr. Eko Agus Suyono, M.App.Sc. The visit was welcomed by Professor Kiaran Kirk, the Dean of ANU College of Medicine, Biology, and Environment, as well as Professor Allen Rodrigo, the Director of ANU Research School of Biology.
During the visit, both parties discussed the cooperation in education and research as well as curriculum mapping at Gould Meeting Room, Gould Building 116, Daley Road, ANU. The result is stated in a Memorandum of Understanding (MoU) that focuses on the development of academic cooperation through double degree program both for Undergraduate and Graduate programs, credit transfer as well as staff and student mobility. In addition, the ANU Centre for Biodiversity Analysis also delivered a presentation, entitled Techniques in Evolutionary Analysis – Landscape Adaption to Climate Change.
The cooperation between Faculty of Biology UGM and ANU College of Science is a continuation of a previous MoU that had been held at the university level between UGM and ANU in 2013.
"We hope this cooperation can increase the synergy and reputation of Faculty of Biology UGM, particularly on academic matters and tropical biodiversity research in Indonesia," said Budi.