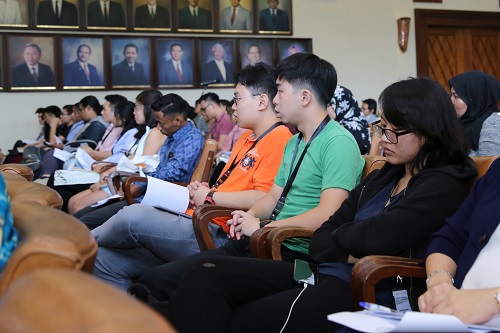 As many as 20 semifinalist for young entrepreneurs from ASEAN are competing to the finals of ASEAN Young Social Preneurs Program (AYSPP) 2017 competition, lasting from 15-19 September 2017 at UGM.
The competition run by Global Engagement Office at Faculty of Social and Political Sciences UGM is part of series of events of ASEAN Young SocialpreneurProgram 2017. This event started in 2015. It aims at encouraging the young generation to develop business ideas that give social impacts to society.
This year as many as 417 applicants came from ASEAN countries, such as Singapore, Malaysia, Thailand, Philippines, Vietnam, Cambodia, and Indonesia. The figure is increasing from 2015 which was only 220.
"Of the 417 teams, as many as 20 teams have been selected to the semifinals. They will undergo further selection to get tree best teams," Programme Manager of AYSPP, Agustina Kastulasari, Saturday (16/9) alongside the event in the Senate Hall UGM.
The semifinalists will join social entrepreneurship workshop and excursions in venues that run socialpreneur based business.