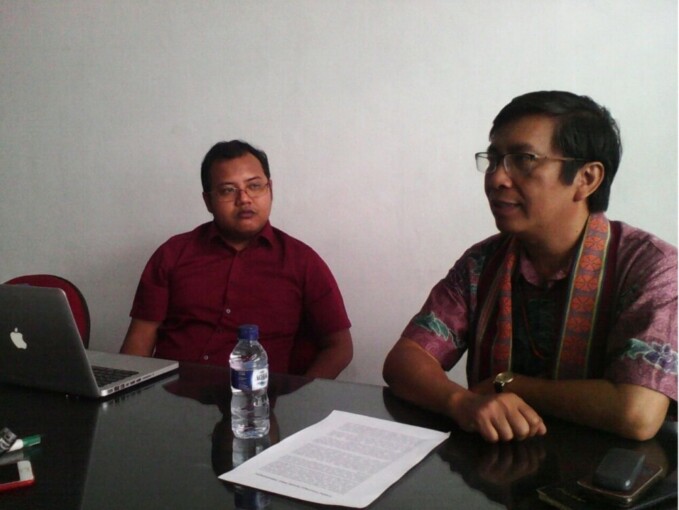 Institute of International Studies (IIS) UGM opined that the nuclear prohibition treaty gives benefits to international community as well opportunities to change their views on nuclear weapons.
Yunizar Adiputra,MA, researcher from the Institute, said the treaty contains bans on use, production, development, ownership and trials of nuclear, thereby who may or may not own nuclear weapons and non-nuclear states that determine the authorities.
"The treaty bans all activities that support nuclear weapons development and assistance to victims due to nuclear development and trials. States with non-nuclear weapons shall determine who can own the nuclear," he said in a press conference in the office of the Institute on Friday (22/9).
Yunizar further menitoned the benefits of the treaty, which is legal certainty and politically the power of the treaty will make bad image of the nuclear developing countries. Economically, the treaty confirms no assistance to countries to acquire nuclear weapons.
Yunizar admitted the treaty did not mention nuclear non-proliferation but the treaty can change the perception of the international community on the nuclear weapon issue.
Another researcher from IIS, Muhadi Sugiono,M.A, said this treaty would not impact directly on people but it can give benefits. Later, the category of rogue countries having nuclear not only consists of North Korea but also the U.S, the U.K., France, Russia, and China as they also have nuclear weapons.
"More often North Korea would be named as a rogue country due to their making nuclear weapons, but now all countries that have nuclear weapons, the U.S., the U.K, or others are considered the same because they also have nuclear weapons," he said.
Previously, on 20 September 2017, Indonesia, represented by Foreign Minister Retno Marsudi, along with 50 state leaders and foreign ministers formally signed Treaty on the Prohibition on Nuclear Weapons alongside the UN General Sessions opening in New York.