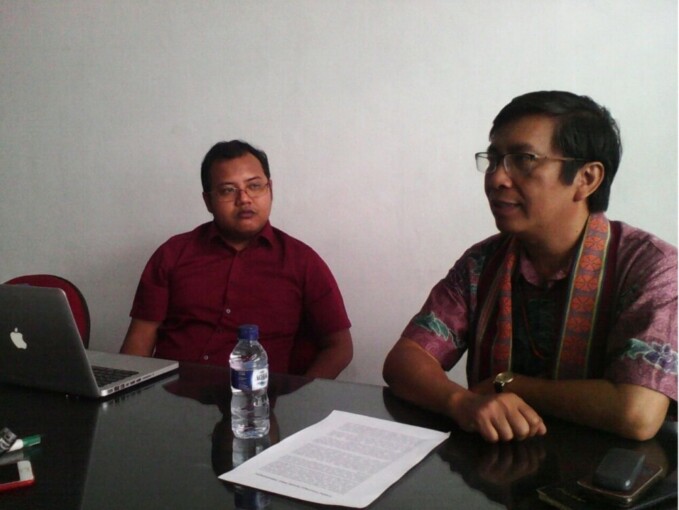 Economic and Business students team of Universitas Gadjah Mada (UGM) has won the first place winner and best essay award during Equilibrium Science Fair-National Equilibrium Conference (NEC) 2017 at Universitas Udayana, Bali, from 2-3 August 2017.
Consisting of Satrio Adi Wibowo and Gabriel Pierre (both are from Economics class of 2015), the team became the winners after competing with 299 participants through several selection stages.
Satrio said as many as 300 teams from Indonesian universities joined the competition. A tight selection was done to get the best 10 teams to compete in the semifinal where they had to present their business ideas to the juries and other participants.
"We're happy to win the business planning competition and come up with the best essay title," said Satrio on Monday (25/9).
Satrio added the NEC was part of the Equilibrium Science Fair (ESF) 2017 event. NEC also hosted the main event, National Equilibrium Conference, which is national student conference to gather aspiration and ideas of students to optimise development resource that tries to achieve sustainable economic welfare. In the conference, participants can contribute their innovative and creative ideas for new strategies to achieve sustainable economic welfare of the society.
This year, Equilibrium Science Fair – National Equilibrium Conference 2017 is themed Intensifying Resources Development to Accomplish Sustainable Economic's Welfare. It is divided into sub-themes such as: Optimalisation of Indonesian Women as Human Resource to Achieve Gender Equity, and Development Efforts of Village Potential through SME's and Creative Economy Industry to Resolve Economic Gap in Indonesia.