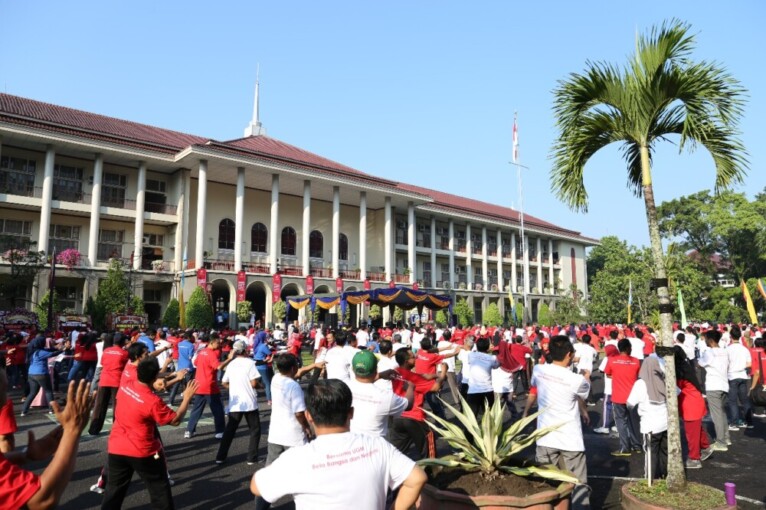 UGM student succeeded to earn the predicate as the winner of Busan Global Smart Cities Challenge in Busan, South Korea which was held from September 25 until 30, 2017. He is Irvandias Sanjaya, a student at Faculty of Psychology UGM who succeeded to earn the award in Young ICT Leader's Forum 2017.
Young ICT Leader's Forum is an annual prestigious event at international level which is initiated by ITU collaborated with the local government in Busan since 2014. This event is an international forum program among academician, businessmen, government, communities, and media. This year, it raised Smart Cities and SDG'S as its theme and it was attended by as many as 30 students from 28 countries.
Irvandias said in the event was also held Busan Global Smart Cities Challenge. This competition was attended by more than 2,000 participants who came from 120 countries.
"20 best participants were selected from 2,000 participants to present their work in Korea freely through a scholarship program," said Irvandias on Monday (2/10) at UGM campus.
Irvandias further said he proposed a start-up project named as Design for Dream. The project is a disability crowdfunding based business platform. It aims to advocate and support the disability people for being able to be self-sufficient as well as addressing poverty.
"At first, I was hesitant because almost 95 percent of the participants came from Information Technology Department, thus I did not expect to be the winner," he added.
Irvandias said he obtains many valuable experiences by attending Young ICT Leader's Forum 2017. Moreover, he also gains knowledge as well as spreads his network.