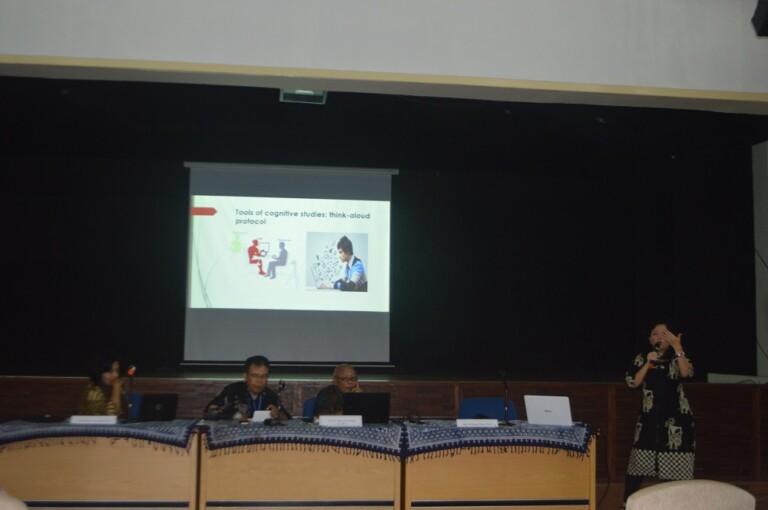 Interest in studying Indonesian Studies among world communities is declining in these past few years, including learning the Indonesian Language.
"There is a decrease of interest in Indonesian studies in foreign countries, for instance, in Australia, several universities have closed Indonesian Studies program due to the lack of participants," said Ika Nurhayati, Ph.D. during the National Seminar entitled Linguistic Current Issues at Faculty of Cultural Sciences UGM on Tuesday (24/10).
Ika said University of New South Wales (UNSW) which is located in Sidney forcedly closed their Indonesian Studies Program due to the lack of participant. There were only 23 students joining the program in one semester.
"Currently, most of the students are interested to study East Asian countries such as China and Japan," she added.
In addition, the declining of funding for Indonesian studies, including local language becomes one of the factors that cause the declining of interest in studying Indonesia in foreign countries.
"In Leiden, there is no more funding for Javanese studies. The students have to look for research funding outside the university such as Governmental Scholarship from Indonesia," said Ika who is a lecturer at Faculty of Cultural Sciences, Brawijaya University, in Malang.
Ika said the declining of interest in studying local languages also happens in Indonesia, for instance, Javanese people are starting to become not interested in their own local language.
"For the past 42 years, since 1970 until 2012, there are only 10 Indonesian people who published articles regarding the Javanese Language at international level," said Ika.
The seminar presented Prof. Dr. I Dewa Putu Wijana, S.U., M.A., Professor at Faculty of Cultural Sciences UGM who presented the metaphor in animals' name in Indonesia and Haru Deliana Dewi, Ph.D. from the University of Indonesia who discussed translation studies. As many as 91 papers regarding linguistics by students, researchers, as well as lecturers from many universities in Indonesia were also presented in the event.