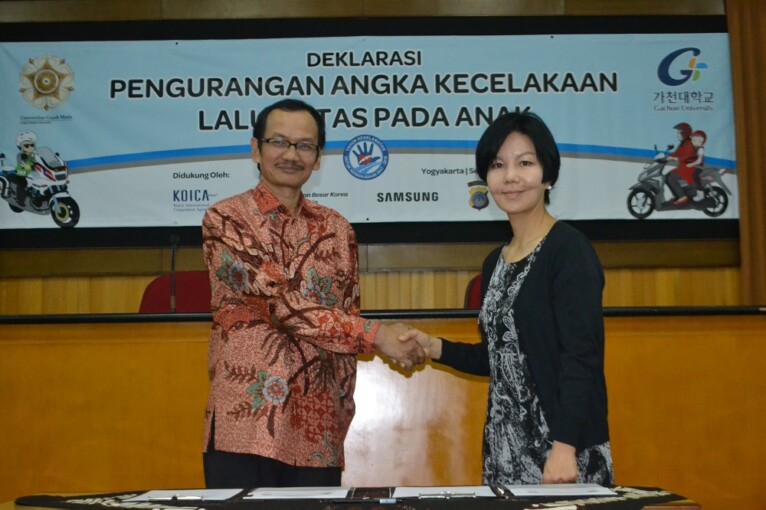 Diving Team UGM succeeded to earn silver and bronze medals in National Student Sports Week 2017.
In the event which was held in Makassar from October 19 until 20, 2017, the two athletes from diving students activity unit UGM succeeded to earn medals in Men's Underwater Orientation category for M Course. The two athletes are Alfandikayudia who earned the silver medal and Herdi Wira Aditya who earned the bronze medal.
Alfandika said in the competition, all athletes were required to dive around the signs that had been set by the committee. During the diving, all participants were supposed to only use a compass, watch, and depth pointing device.
Before starting the competition, the participants were allowed to aim for the signs from the boat. The venue was purposely chosen in a place with vision distance less than one meter, thus many athletes were expected to miss the signs
"It was not easy to reach the sign. I also did not expect to succeed in diving around the first sign using limited devices," said Alfandika on Wednesday (25/10) in UGM campus.
On the other hand, the officer of Yogyakarta contingent, Nurisa Fajri Wijayanto said the UGM diving team dispatched three athletes to join this competition. They were Alfandikayudia, Benarifo, and Herdi Wira.
"We dispatch three athletes and two of them succeed to earn medals," said Nurisa.
Nurisa said the achievements in this National Sports Week cannot be separated from the hard work done by the athletes and the diving team as well as the supports from UGM and Indonesia Diving Sports Association Yogyakarta who had trained the athletes, thus they can make UGM and Yogyakarta proud.