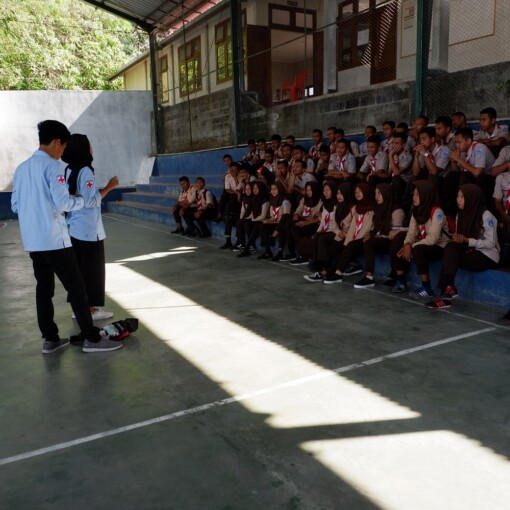 As many as 40 students of SMKN 1 Karimunjawa vocational school in Jepara, Central Java, joined a medical emergency training given by Universitas Gadjah Mada students who joined UGM Student Activity Unit in Health.
The training was part of the Unit's projects that run for two days from 20-22 October 2017 in Karimunjawa. In this training the vocational students were given skills related to first aid, medical emergency, practical pharmacology, bandage and splint, and evacuation.
"We also guide the students to apply the skills in various techniques of first aid," said Dewi Agustina Wati, team chairperson, on Thursday (26/10) at UGM.
Dewi said the training was part of cooperation between the Student Unit and Yogyakarta Search and Rescue and Jepara Association of Doctors as well as POSSI Yogyakarta. It was also supported by Alumni Association of Universitas Gadjah Mada (Kagama) of Karimunjawa.
Chairperson of the Unit, Atina Putri Sholihaty, said this was the first year of the event to be done in Karimunjawa. It was to share the knowledge tp communities in health areas, especially first aid skills.
"Hopefully, this would continue in the future and the Student Unit of UGM may contribute more to the wider public," she expressed hopes.