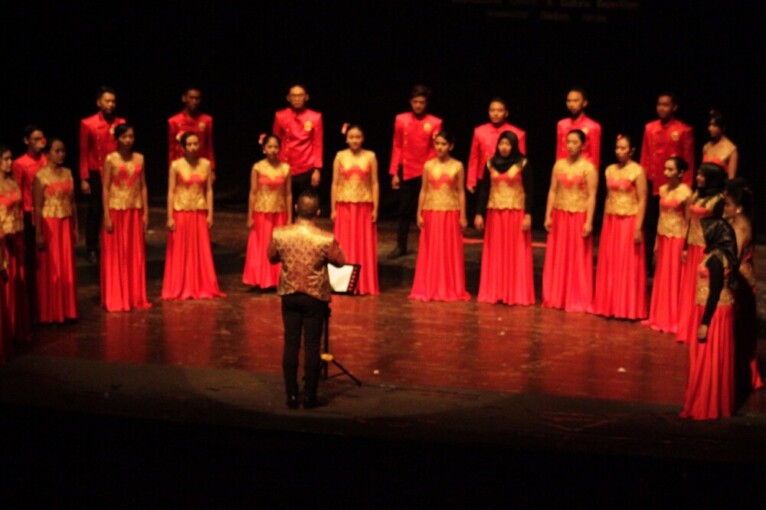 Universitas Gadjah Mada Student Choir will compete along with 34 international teams from 18 countries during the 23rd Malta International Choir Festival 2017 from 2-5 November 2017. After winning in Italy and Thailand back in 2016 and 2013, the UGM team will go to the International Choral and Culture Expedition to win similar victories.
Preparing since March and having a pre-competition concert, the team is ready for the prestigious competition.
"On 22 October 2017, the UGM Choir did a Pre-Competition Concert Goes To 23rd Malta International Choir Festival in the Societet hall, Taman Budaya Yogyakarta, led by Athitya Diah Natalia Monica and Agustinus Bambang Jusana as trainer and conductor," said Public Relations Officer of the choir, Imron Wicaksono, on Friday (27/10).
He said the Pre-Competition Concert was a moment to release the UGM contingent, done by Rector of UGM, Prof. Ir. Panut Mulyono M.Eng, D.Eng., and the university leadership. In the event Panut expressed his hopes that the competition would give useful experience to the students.
"The Rector hoped the students to make use of the competition well and develop their talent and interest that have been trained through UGM student unit," he said.
In the competition in Malta, the UGM team will compete in Sacred 1 and Secular 3 categories. In Sacred 1, they will sing four songs, including Gloria (Ivan Yohan) and Denn Er hat seinen Engeln befohlen (Felix Mendelssohn Bertholdy). In Secular 3 or folksong category, they will sing 4 ethnic songs such as Lingsir Wengi (arranged by Amillio Fahlevi) and Yamko Rambe Yamko arranged by (Agustinus Bambang Jusana).
This year the team aims at getting through to the Grandprix and bringing home Gold Diploma award. With 32 singers, 2 conductors, 2 officials and 2 mentors, as well as support from many institutions, they are optimistic to make great achievements this time.
"We appreciate everyone thas has supported us since the beginning to the end of the UGM Goes To MICF 2017 event, university leadership, our main sponsors Triweka Rinanti and Partners Advocates and Consultants and others. We ask for your prayers and support that the UGM Student Choir could give our best and bring home the best achievement for Universitas Gadjah Mada and Indonesia," Imron concluded.