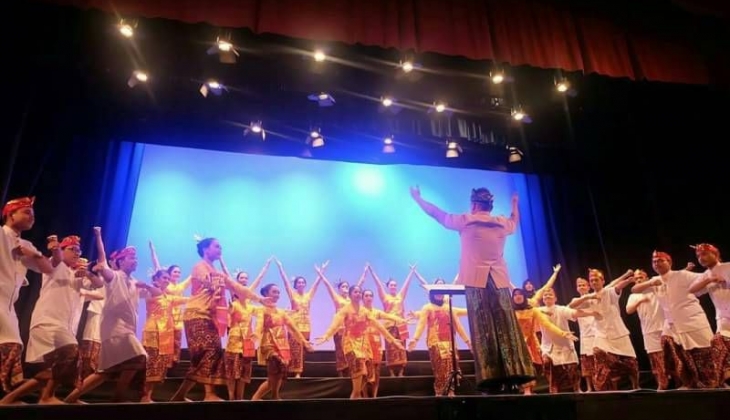 After participating in A Voyage of Songs, International Choral Festival (AVOS) in Bangkok 2013, and in Rimini International Choral Competition (RICC) in Italy 2016, this year UGM student Choir joins an international prestigious singing competition. For the International Choral and Culture Expedition (ICCE), the UGM team has again showed their class by joining The 23rd edition of The Malta International Choir Festival (MICF) from 2-5 November 2017 in Malta. The UGM team has successfully earned three awards in the contest that is held by Malta's Ministry for Tourism and The Malta Tourism Authority.
Imron Wicaksono, public relations officer of the Student Choir said UGM dispatched its best team ever to the competition, consisting of 32 singers, 2 officials, and 2 mentors. They trained for six months ahead of the event under the direction of conductors Agustinus Bambang Jusana and Athitya Diah Natalia.
"The UGM Student Choir has won several categories in the competition that is joined by 38 teams from 19 countries in the world," he said on Tuesday (7/11).
The awards won by UGM include second winner title in the category of Sacred 1 which scores 91,8% and Honorary Diploma of Excellence title, winner in Secular 3 category, scoring 97,0% and Honorary Diploma of Excellence title, and also Winner of the Secular Category Grand Prix of The 23rd Edition of The Malta International Choir Festival.
Following the success, the UGM Student Choir extended their gratitude and appreciation on the support and prayers from UGM Rector and leadership, Triweka Rinanti and Partners, PT. Pertamina (Persero), Home Affairs Ministry, Telkomsel, Galih Hadi Soemarto (GHS), PT. Bank Mandiri (Tbk.), PT. BNI (Tbk.), Solaria, KAGAMA, Gadjah Mada University Club Hotel, Alumni of UGM Student Choir 'Adiswara', and others. They hoped the achievement would add to their insight and experience.