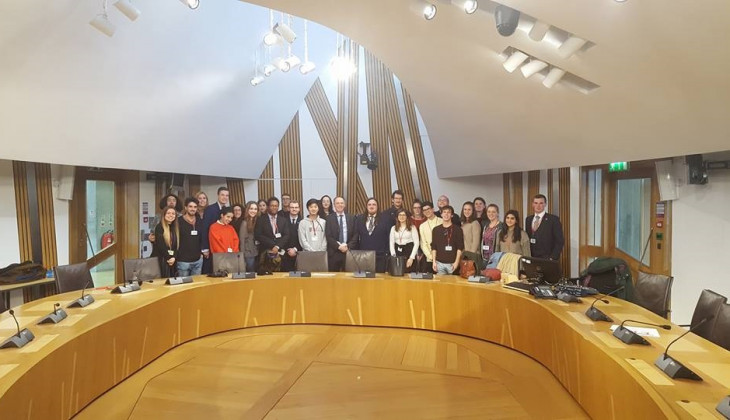 Angelo Abil Wijaya, a student from the Department of International Relations, Faculty of Social and Political Sciences, UGM, obtained an opportunity to attend a simulation by the General Assembly of the United Nations, which was the Model European Union for Scotland which was held from October 19 until 24, 2017 in Glasgow and Edinburgh, Scotland.
"I am proud to be able to join this Model European Union. There are many lessons learned, particularly regarding the process of decision making in the formulation of new policies in the European Union," said Angelo.
This event was attended by 100 students from various countries in Europe, including the Netherlands, Belgium, Italy, Germany, France, and Portugal. Meanwhile, Angelo was the only Indonesian student who attended the event.
The Model European Union for Scotland was held by European youth groups in Glasgow collaborating with the European Commission's representative in the United Kingdom. This conference discussed two main issues: The common fisheries policy and the medium combustion plant directive.
Angelo said this event had a totally different format from general conferences in Asia. In this conference, Angelo learned the general differences in Europe.
"In this conference, the participants are expected to make policy recommendations after negotiating with the many political actors," said Angelo who is currently on a student exchange program at the University of Glasgow, Great Britain.
During the conference, the participants obtained an opportunity to visit the Scottish Parliament to meet and discuss with the Minister for Scotland, Alasdair Alan.