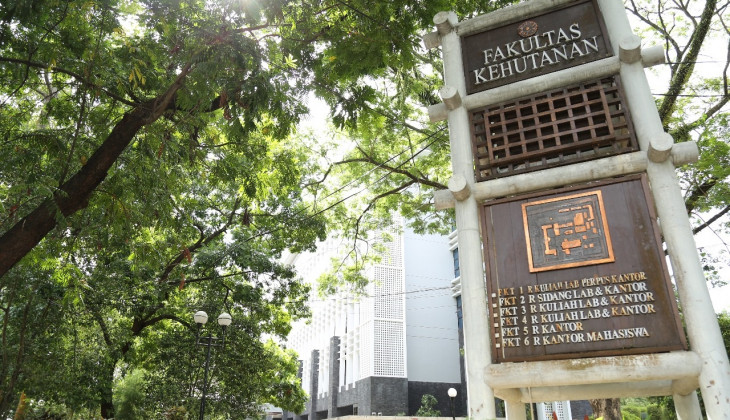 Ten students from UGM had the opportunity to take part in a student exchange program as members of the Sakura Exchange Program in Science in Japan. There were 6 undergraduate and 3 graduate forestry students, as well as a graduate student in engineering and the environment.
Under the supervision of Prof. Dr. Ir. Sri Nugroho Marsoem, M.Agr., Sc, the ten students visited Nagoya University; the visit was coordinated by Prof. Satoru Tsuchikawa, and sponsored by the Japan Science and Technology Agency (JST). The visit last from November 19 – 27, 2017 at Nagoya University.
"The visit comprised of activities at Nagoya University, including courses, laboratory training and visits to industry," said Nugroho Marsoem on Thursday (Nov 23).
Nugroho Marsoem explained that on the first day of their visit they were received by Prof. Kazuhito Kawakita and Prof. Yoshiharu Shimomura as the Dean and Vice-Dean of the Graduate School of Bioagricultural Science, Nagoya University. Later, they attended a course given by Prof. Satoru Tsuchikawa and made a visit to the laboratory at the Bioagricultural Science Faculty.
A course was also given by Prof. Shigeko Suzuki who was specially invited from Shizuoka University. Meanwhile, the students received training by Prof. Yokochi on wood welding and by Dr. Inagaki on spectroscopy.
"Later we made a visit to a waste wood industry plant and Meinan Seisakusho, a timber company," said Nugroho.
According to Nugroho Marsoem, the UGM students were also introduced to Japanese culture by visiting the Nagoya Castle, Inuyama Castle, and Atsuta Temple.
"During the last day, a discussion was held with Nagoya University students in the hope that it would increase the students' interest in studying in Japan," he said.