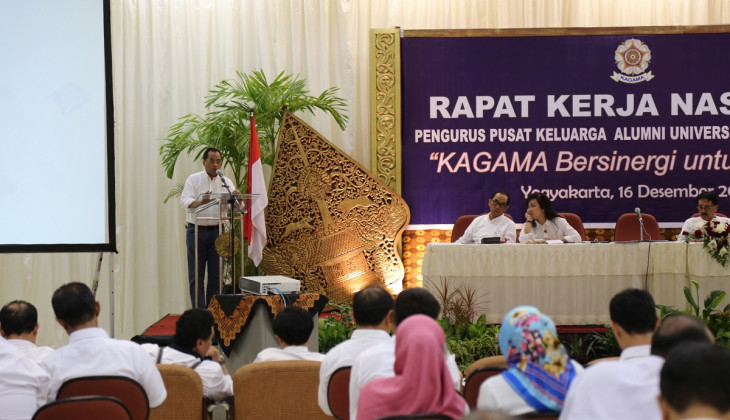 Executives of Alumni Association of Universitas Gadjah Mada (Kagama), Budi Karya Sumadi, has asked alumni of UGM to work in synergy in building the nation, including to prevent from bankruptcy due to corruption.
"The main problem facing this country is corruption, Kagama has to be on the front guard to secure the country from bankruptcy due to corruption," he said in a national meeting of the association on Saturday (16/12) in Grha Sabha Pramana UGM.
Budi said corruptive behaviour had caused many countries in the world impoverished. Hence, UGM alumni were expected to support corruption eradication.
"Alumni have to sustain the country by refraining themselves from corruption. We all have to be involved in building a system that can prevent corruption," he said.
The Transport Minister said Indonesia was still facing a difficult problem with poverty and backwardness while gap still rampant. The Minister hoped Kagama association would always initiate to enhance and make effective the role of state and government, enhance social solidarity, work-together spirit, and promote obedience to rules and order.
Budi further asked alumni to pay attention to human development which becomes one of national agenda and be part of the movement to advance social and national entrepreneurship. He also asked the alumni to maintain solidarity and unity of the state, especially in 2018, Indonesia will enter the political year.
Finally, Budi reinstated that alumni had to be contributing for the state by giving solutions to state problems through joint actions.
"Let's strengthen the university, the society and the state. And we have to form synergy with alumni of other universities for the glory of the nation," he concluded.