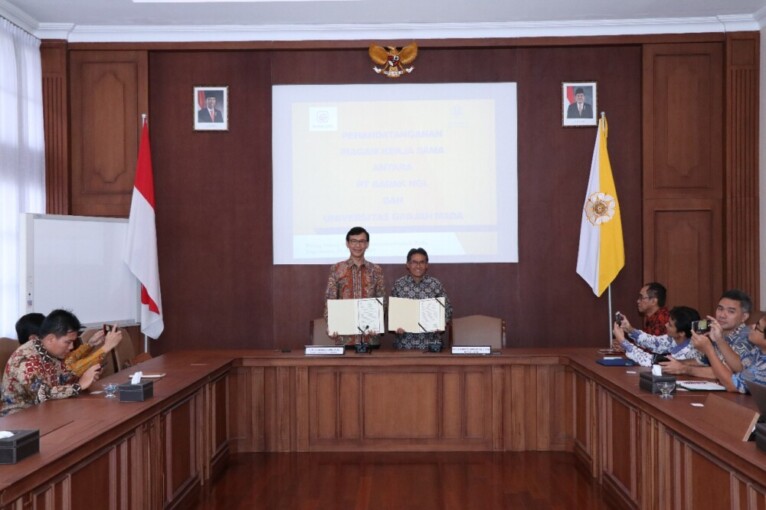 Universitas Gadjah Mada has established cooperation with PT Badak Natural Gas Liquefaction (NGL) company.
The cooperation was marked by the signing of a Memorandum of Agreement done on Wednesday (24/1) in the Rectorate by Prof. Ir. Panut Mulyono, M.Eng., D.Eng., Rector of UGM, and Ir. Didik Sasongko Widi, M.Sc., President Director and CEO of PT. Badak NGL.
"In principle UGM wants to develop and advance companies in Indonesia so that the state economy would run well," said the Rector.
Panut responded positively to the cooperation with PT. Badak NGL, hoping it would generate beneficial and productive projects for both parties.
UGM and PT. Badak NGL agreed to cooperate in various areas, such as education, research, and training, in addition to consultation to develop science and technology that aims to support expert improvement programme of both.
Didik Sasongko Widi appreciated the opportunity for such cooperation, which he said as bringing pride to the company. Forms of cooperation can later be applied in various activities.
He explained UGM could help the performance of PT. Badak NGL mutually whilst also improving its own performance.