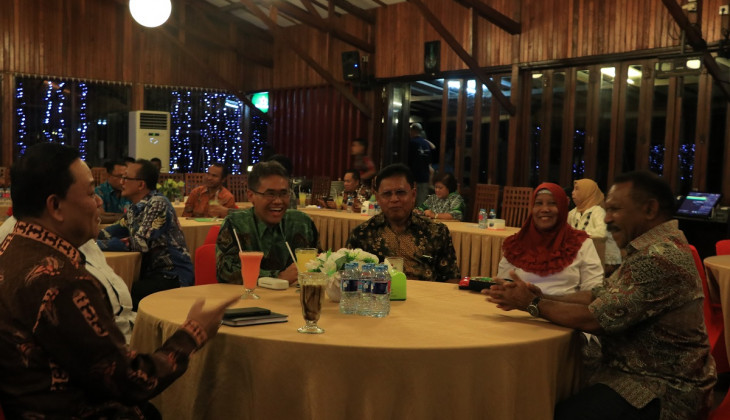 Rector of Universitas Gadjah Mada (UGM), Prof. Ir. Panut Mulyono, M.Eng., D.Eng., greeted alumni of UGM in West Papua Province during a visit from 2-5 February to give support for the alumni to help advance the region.

"UGM came to greet the alumni that have dedicated themselves for Papua. UGM will always be with the alumni to continue serving the state and the nation," said the Rector in a gathering held in Sorong, West Papua, on Friday (2/2).

Panut said UGM was committed to giving contribution and advancing the regions. UGM will further open access to study at UGM for the Papuan community.
"We have partnership mechanism where regional governments can send their best students to UGM and continue their studies," he said.
Sorong Regent, Dr. Johny Kamuru, representing UGM alumni in West Papua in his remarks thanked UGM that had educated Papuan students to be successful people.

"UGM alumni in West Papua are open for cooperation with UGM for increasing human resource and services to society," said the alumnus of Political Studies graduate programme at UGM. He also appreciated the support to establish UGM alumni association in the province.

Also attending the event were Head of Provincial Government Bureau of West Papua, Hj.Baesara Wael representing the Governor, Regent of Tambrauw, Gabriel Asem, S.E., M.Si., and Acting Secretary of Raja Ampat regency, Dr.Yusuf Salim, and other regional leaders.