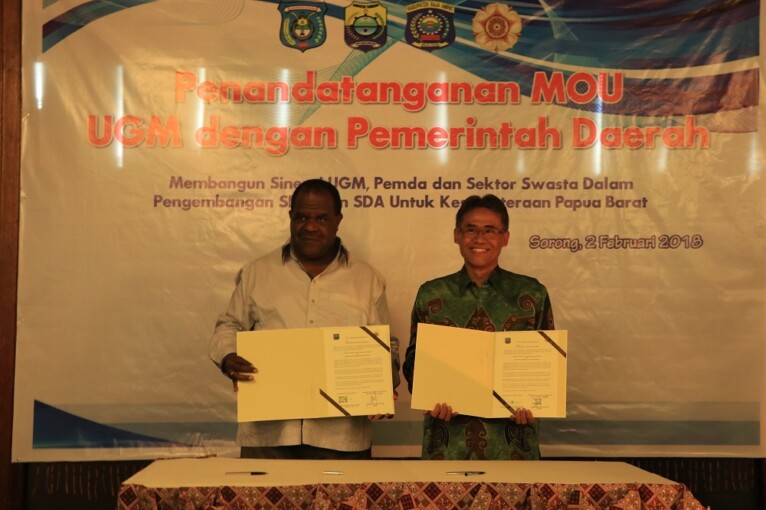 Universitas Gadjah Mada (UGM) has established cooperation with three regencies in West Papua, namely Sorong, Tambrauw, and Raja Ampat.
An agreement of cooperation was marked in the signing of a Memorandum of Understanding by Rector of UGM, Prof.Ir. Panut Mulyono, M.Eng., D.Eng., and Regent of Sorong, Dr. Johny Kamuru, S.H., M.Si., Regent of Tambrauw, Gabriel Asem, S.E., M.Si., and Regent of Raja Ampat, Abdul Faris Umlati, S.E., represented by Acting Secretary of Raja Ampat, Dr. Yusuf Salim on Friday evening (2/2) in SunShine Beach Resto, Sorong, West Papua.
Through this partnership, UGM will carry university's projects in the three regencies in terms of education, research, and community service.