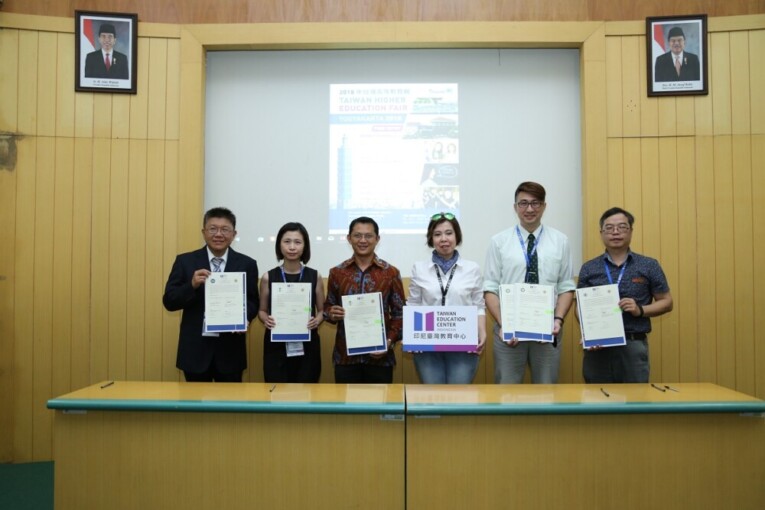 Universitas Gadjah Mada (UGM) has opened a cooperation with twelve universities in Taiwan.
This was put into a Letter of Intent (LoI) that was signed between UGM and the twelve universities on Tuesday (6/2) in Multimedia Room at UGM Main Office.
The universities mentioned above were Tunghai University, National Dong Hwa University, Da Yeh University, National Formosa University, Tzu Chi University, and National United University. Next, Providence University, National Sun Yat Sen University, National Chi Nan University, National Kaohsiung University of Hospitality and Tourism, National Taiwan Ocean University, and Ling Tung University.
In a visit made by up to 50 delegates of the Taiwanese university to UGM, they discussed collaborative opportunities in education, research, and culture. Some that can be done include student, staff, and lecture exchange, student community service, research, etc.
Head of UGM International Cooperation Sub-directorate, I Made Andi Arsana, Ph.D., welcomed the visit by the Taiwanese delegation. It was a good opportunity for UGM to sit together and discuss areas for cooperation in the future.
Andi said UGM would send its students to study in Taiwan. He hoped in the future there would be more UGM students to go there.
"Hopefully, there would be more UGM students to study in Taiwan, on the other side, there would be more students from Taiwan to study at UGM," he said.