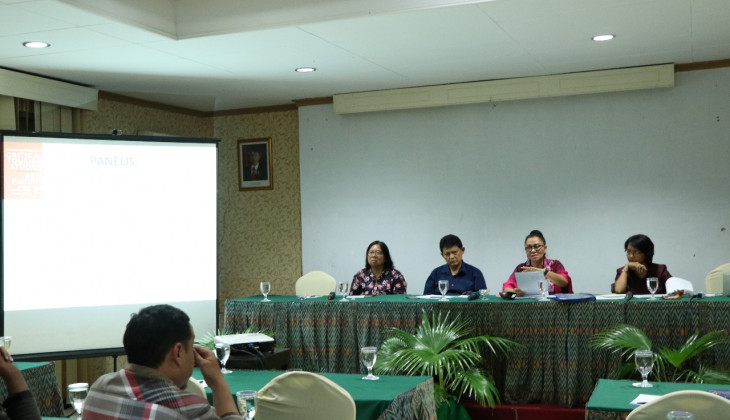 Critical Tourism Studies (CTS) in cooperation with Architecture and Planning Doctoral Programme at Faculty of Engineering Universitas Gadjah Mada will hold an international conference themed Critical Tourism Studies Asia Pacific (CTS - AP) from 3-6 March 2018 in University Club UGM.
Keynote speakers of the conference include Prof. Wiendu Nuryanti, M. Sc. (UGM), Dr. Chris Gibson (University of Wollongong, Australia), Dr. Kathleen M. Adams (University of Loyola, Chicago, USA), Dr. Ploysri Porananod (Chiang Mai University, Thailand), Dr. Regina Scheyvens, New Zealand), and Dr. Stroma Cole (University of The West of England, UK.).
CTS is an association of world researchers and thinkers in tourism based in London, UK. Looking at the global tourism condition that shows rapid development in Asia Pacific, the CTS has shifted its orientation from Europe to Asia Pacific region.
Steering Committee of CTS - AP conference, Wiendu Nuryanti, praised the high enthusiasm among participants from all over the world in the conference. She explained until today as many as 161 participants from 23 states have stated to join the event that will discuss 24 current topics on tourism.
"Various issues to be discussed in the event include culture tourism, ethics and sustainabillity in tourism, tourism and politics, as well as trending issue Dark and Disaster Tourism," said Wiendu.
According to Wiendu, the CTS - AP conference would be a very good opportunity and momentum for Indonesian practitioners and academicians to establish networking with their counterparts from all over the wold. She opined that the event conducted at UGM would bring positive impacts to tourism in Yogyakarta, because the participants would be invited to go around the city and join the Rise Tour at Borobudur Temple.
"We hope the event would produce solution and recommendation that are applicable in Asia Pacific countries in order to deal with emerging tourism problems," she added.