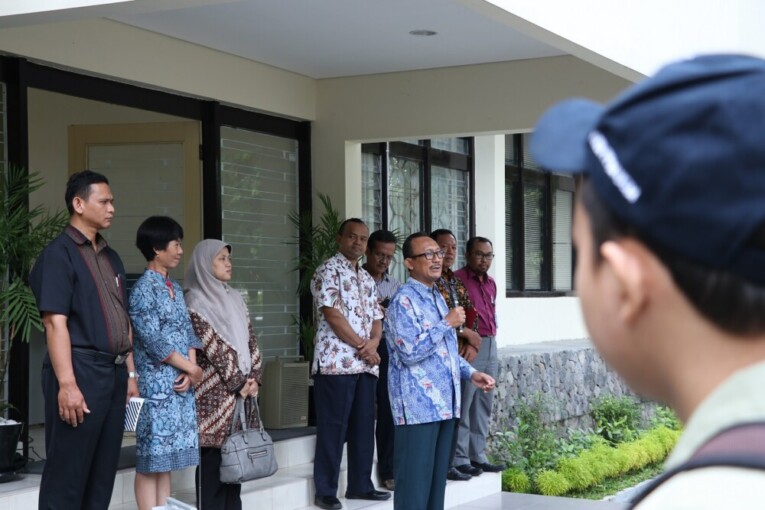 Universitas Gadjah Mada (UGM) dispatched 184 students on Student Community Service programme in 2018. Symbolically, they were released by UGM Director of Community Service, Prof. Irfan. Dwidya Prijambada, M.Eng., Ph.D., in the courtyard of the directorate on Thursday (1/3).
Irfan explained the students in this batch would be dispatched to several regions in Indonesia, such as Kulon Progo, Magelang, Tanjungpinang, Wakatobi, Garut, Riau island, and Agats in Papua. "Each of the locations has different focus of development," he said.
For example, the focus of Agats would be on health as well as area mapping, different from Magelang which is on increasing the welfare of farmers by minimising use of pesticides. "Hopefully, there will be clear and measurable parameter to know the welfare level before and after the project," he added.
Irfan said the students need at first to comprehend the condition of the location. They can do mapping of the location in the first year, then communicate and give solution to the problems among the community. "In the fifth year we stop the Student Community Service programme so that the community can be independent without us," he said.
The Student Community Service programme is a structured programme where one location will receive students each year. The programme has a standard grand design to be developed in each area. As such, the development programme will continue and make impact despite different batches of students.
"Students as future leaders have to understand all the potential and problems among the community," Irfan concluded.