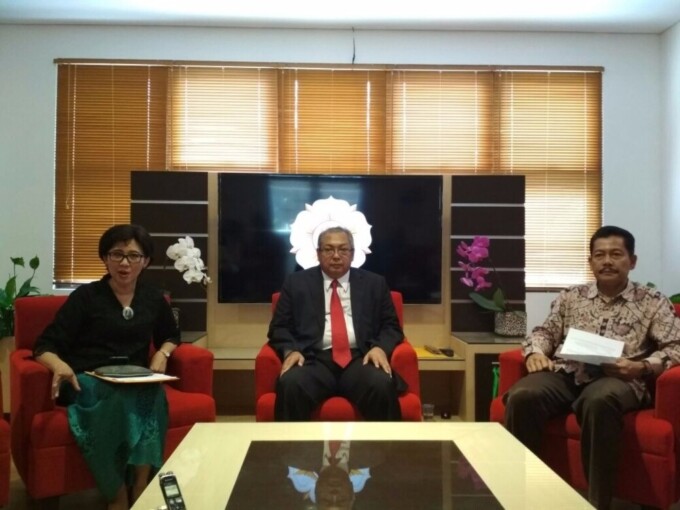 Since October 2017, Faculty of Medicine of UGM has been changed into the names of Faculty of Medicine, Public Health, and Nursing as stipulated in the Board of Trustees UGM regulation No.3 Year 2017.
Dean of the Faculty, Prof.dr. Ova Emilia, M.Med.Ed., Ph.D., SpOG(K)., said the change of names was on the background of advance scientific development whereby it is a reflection of multidisciplinary aspects in terms of education, research, and community service which are happening at the Faculty.
"The change of name is to include all academic communities within the Faculty," she said on Monday (5/3) in an on-campus press conference.
Chair of Senate of the Faculty, Prof.dr. Mohammad Juffrie,Ph.D., Sp.A(K)., said this event was an important momentum for their strategic plans, moreover along with the rapid scientific developments.
"(The name) was initially Faculty of Medicine, later the entrance of Public Health, Nutrition Science, and Nursing. Thus, this change of name is to accommodate all academic activities inside," he said.
He said the change of name had not been easily done which took ten years to process.
The Faculty is the oldest medical faculty in the country; it was established on 5 March 1946. It was not apart from the Indonesia's fights for independence. Presently, the Faculty has 32 departments and has inaugurated thousands of alumni who are now across Indonesia and the world.